Flashback: Pedro Martinez joins 3,000-strikeout club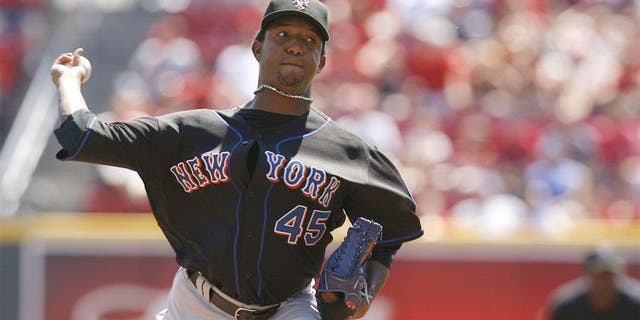 Where do you begin when mentioning Pedro Martinez's accomplishments?
Three Cy Young awards, five ERA crowns, three strikeout titles, eight All-Star appearances and 219 career wins are a few of the highlights.
And on this date in 2007, Martinez collected his 3,000th career strikeout. Pitching for the New York Mets, Martinez fanned Cincinnati Reds right-hander Aaron Harang to reach the milestone. It was Martinez's first start of the season after recovering from shoulder surgery.
Martinez, whose major-league career spanned 18 seasons, retired after the 2009 season with 3,154 strikeouts, which is good enough for 13th on the all-time list.
He was a first-ballot Hall of Famer -- getting 91.1 percent of the vote -- and was inducted into Cooperstown this past July.