Flashback: Manny Ramirez gets first MLB hit, thinks it's a home run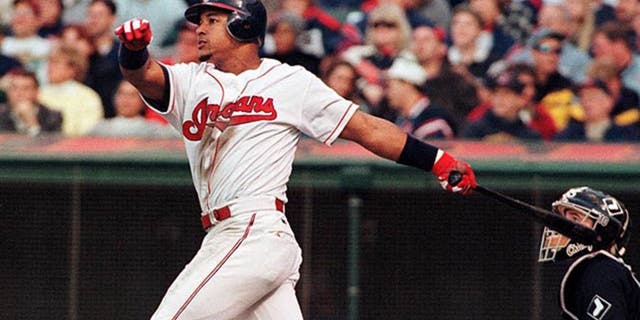 Manny Ramirez is truly one of a kind. Not only was he one of the best right-handed hitters of his time, but his goofy, lovable personality made him even more intriguing to watch.
In a career filled with many unforgettable "Manny being Manny" moments, it's only fitting that his first major-league hit was one of those highly entertaining Manny bloopers.
It was on this day, 22 years ago, ManRam brought in his big league career with a bang -- on a base-running blunder.
We take you back to Sept. 3, 1993, when the Indians were facing the Yankees at the old Yankee Stadium. Ramirez was playing in his second-ever major-league game and swung for the fences. And he reached them, but it was on a ground-rule double and not a home run, like he had thought.
Manny proudly circled the bases, taking in what he assumed was his first big league dinger, but the ball had bounced over the wall. As he rounded third, Ramirez noticed his teammates cackling in the dugout and headed back to second.
Ramirez quickly made up for the gaffe, as he went on to hit not one, but two homers later in the game.
And that, everyone, was the birth of "Manny being Manny."
(h/t MLB Cut 4)