Flashback: Ken Griffey Jr. and Sr. share the field for Mariners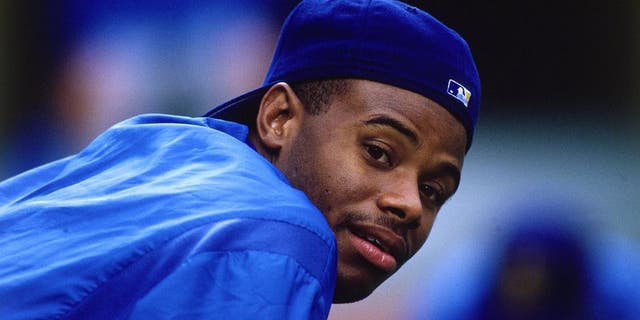 NEWYou can now listen to Fox News articles!
Back on August 31, 1990, two generations of Griffeys suited up for the Seattle Mariners and made history.
At the time, Ken Griffey Jr. and Ken Griffey Sr. were the very first father/son duo in MLB history to play together in the same game. As Michael Clair of MLB.com noted in his CutFour piece celebrating the Griffeys, that's a remarkable achievement that has only happened one other time in league history (2001, when Tim Raines and Tim Raines, Jr. did the same).
Here's a video put together by the Mariners giving proper context to that fateful day back in 1990:
Not only did the simple fact that they played in the same game warrant accolades, but the Griffeys picked up back-to-back singles as well. Talk about making it count!
MLB.com's Clair also mentions that Jr. and Sr. hit back-to-back home runs later in the month, making their time shared with the Mariners even more noteworthy.
August 31 owns a special place in MLB history, as this father/son moment is something that could very well not happen again in the future.