Flashback: Carter's walk-off HR for Jays wins 1993 World Series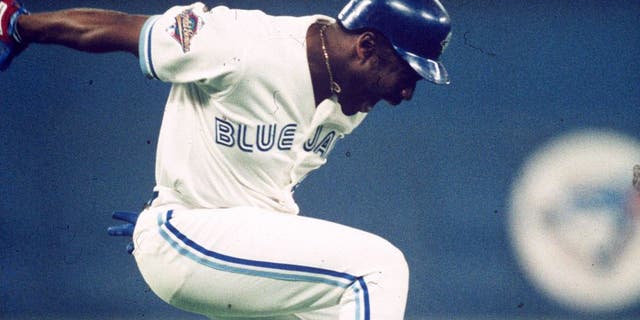 NEWYou can now listen to Fox News articles!
Before the Jose Bautista bat flip for the mammoth home run that won Game 5 of the 2015 ALDS, there was Joe Carter. And he hit a historic homer of his own -- one that will live forever in Toronto Blue Jays lore.
Carter hit a walk-off shot to win Game 6 of the 1993 World Series on Oct. 23. In fact, that homer won the entire World Series.
The Blue Jays, who were the defending world champions, jumped out to a 5-1 lead by the sixth inning. However, a five-run rally by the Philadelphia Phillies gave them a 6-5 lead in the seventh.
It stayed that way until the ninth, when Rickey Henderson and Paul Molitor got on base against Phillies closer Mitch Williams. Carter stepped up with the winning run in scoring position -- and crushed a blast over the left-field wall to give Toronto a 9-6 win.
Your browser does not support iframes.
And that was the last time the Jays tasted the postseason until winning the AL East in 2015.
Carter played five more years in the majors, leaving Toronto after the 1997 season. During his 16-year career, he hit 396 homers -- €" but none bigger than the one in the 1993 Fall Classic.