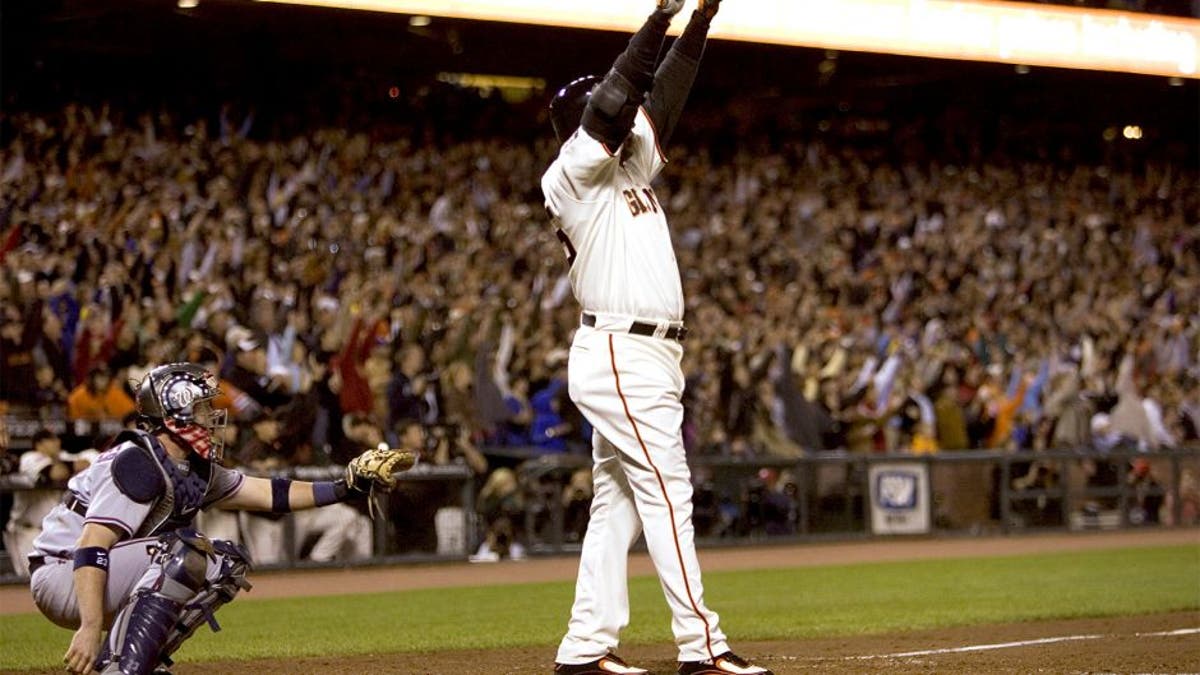 Where were you when Barry Bonds clubbed home run No. 756 to pass Hank Aaron and become Major League Baseball's all-time home run king?
And, no, we're not directing this question toward former Commissioner Bud Selig, who was noticeably absent on this date in 2007.
In the fifth inning on that Aug. 7 evening, Bonds drove a pitch from Washington Nationals left-hander Mike Bacsik into the right-center field seats at AT&T Park --€" and raised his hands as he watched it land.
Because he was playing in front of the San Francisco Giants fans, Bonds got a very favorable reaction. But that might not have been the case in any other park --€" and there certainly wouldn't have been a fireworks display elsewhere -- as a cloud of controversy followed Bonds because of suspected PED use.
"This record is not tainted at all, at all," Bonds told reporters afterward. "Period. You guys can say whatever you want."
Aaron congratulated Bonds via a recorded message that was played on the scoreboard, and Selig later did the same via a written statement.
The 2007 season was Bonds' last, and he remains atop the all-time home run list with 762.