Flames' Langkow cleared for full-contact practice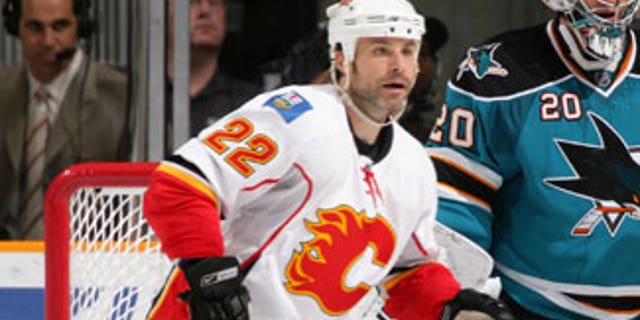 Calgary Flames center Daymond Langkow, who hasn't played in over a year since being struck in the neck by a shot during a game in Minnesota, has been cleared to resume full-contact practices with the team, acting GM Jay Feaster said in a statement released by the team Wednesday.
"In response to the questions raised recently about the status of Daymond Langkow, please be advised that Daymond has been medically cleared to resume full-contact practice with the team," Feaster's statement reads. "Daymond traveled with the team on its recent four-game road trip and practiced both with the team and skated with the coaching staff after practices and game-day skates.
"In as much as Daymond has not played in an NHL game in more than a full-calendar year there remains issues relative to getting him ready to return to the line-up such as conditioning, rebuilding muscle mass, readiness for game speed and game timing, etc. At such point in time when the coaching staff determines that Daymond is ready to return to the line-up we will make the necessary roster transaction(s) to activate Daymond."
Langkow was struck by a slap shot from then-teammate Ian White during a game against the Wild on March 21, 2010, and suffered a fractured vertebra that ended his season and threatened the rest of his playing career.
"Great news," White, now with the San Jose Sharks, told the Calgary Herald on Tuesday. "It would be huge for him to come back. Even if he comes back, I still feel pretty bad about what happened. Hopefully, he's going to be the same player he was before. Hopefully, throughout his life, it doesn't have any effect on him. I just wish him all the best.
"Definitely, I would feel better if he starts playing."
Langkow had 14 goals and 37 points in 72 games last season. The 34-year-old veteran of 14 NHL seasons with the Lightning, Flyers, Coyotes and Flames has 259 goals and 641 points in 1,013 career regular-season games.
Calgary has five games left in the regular season and hosts Anaheim on Wednesday. The Flames enter Wednesday's game three points behind the defending Stanley Cup champion Blackhawks for eighth in the Western Conference.