Five worst NFL contracts heading into the offseason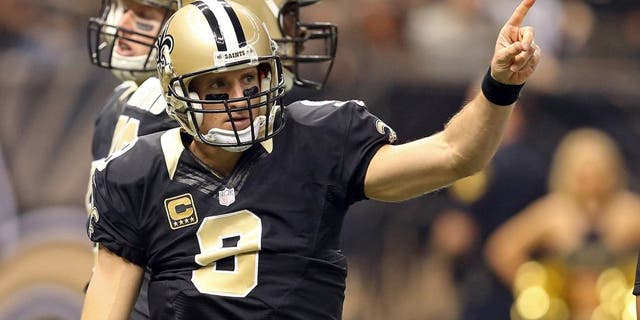 NEWYou can now listen to Fox News articles!
The NFL's annual bloodletting already has begun with a bevy of veteran players being released this week, well before the start of next month's free-agent signing period.
Some franchises, though, are locked into player contracts that are placing an exorbitant strain on their salary cap with no easy way out. Here is a look at five of those deals where the team may be experiencing buyer's remorse.
1. Los Angeles quarterback Nick Foles
Based upon his performance, the Rams clearly jumped the gun by giving Foles a two-year contract extension last August before he ever played a game for the team following his offseason acquisition from Philadelphia. Foles was benched for the final four games after throwing for just seven touchdowns with 10 interceptions in 11 starts. The Rams are still on the hook for a $6 million guaranteed roster bonus in March along with $1.75 million in base salary regardless of whether Folk is released or not. The only option for cap relief is trading him so Los Angeles wouldn't have to make that payment and also clear $6.75 million in space. ESPN reported that the Eagles have interest in potentially bringing back Foles. If a deal can't be struck, it seems likely the Rams have locked themselves into keeping Foles for another season.
2. New Orleans quarterback Drew Brees
If the Saints had done a better job in recent drafts and with veteran signings, the five-year, $100 million contract Brees inked in 2012 wouldn't be such an albatross around the franchise's neck. Brees is set to carry an NFL-high cap charge of $30 million into the final year of the deal. To put that in perspective, the Saints have almost 20 percent of the projected $153 million cap for this year invested in just one player. New Orleans can lower the number by reaching a contract extension, but the question then becomes whether that's a prudent decision with Brees now 37 years old. Any remaining doubts about whether Brees would be released during the offseason ended Wednesday when the Saints agreed to guarantee $10.85 million of his $19.8 million salary per a contractual clause.
3. Baltimore quarterback Joe Flacco
Talk about being in the right place at the right time. After snubbing an extension offer prior to the 2012 season, Flacco proceeded to shine in the playoffs while leading Baltimore to a Super Bowl title. With the Ravens experiencing cap problems and wanting to avoid use of a franchise tag, Flacco was subsequently signed to a record-setting, six-year, $120.3 million contract. While the deal provided early relief, Flacco now counts a whopping $28.6 million against the 2016 cap. The Ravens can try to negotiate an extension, but it won't come cheap with Flacco and agent Joe Linta holding the leverage.
4. Miami defensive tackle Ndamukong Suh
At this time last year, Suh was being touted as the type of "generational" free agent that rarely hits the market, like the late Reggie White. The Dolphins signed Suh away from Detroit with the biggest contract ever given a defensive lineman (six years, $114 million, with $60 million guaranteed) but didn't get nearly the yield Green Bay did after landing White. Miami has the contractual means to lower Suh's massive $28.6 million cap number for 2016 by guaranteeing base salary, but doing so means the Dolphins will have to manage higher cap numbers in future seasons. It also would strengthen the tether between Suh and the Dolphins, which may not a good idea considering how bumpy his first season in South Florida was behind the scenes.
5. New York Jets cornerback Darrelle Revis
There were reasons the Jets made Revis the NFL's highest-paid cornerback last offseason beyond on-field performance. The Jets were able to swipe Revis from a hated division rival (New England) and further raise morale by bringing one of the greatest players in franchise history back into the fold. But by giving him a five-year, $71.1 million deal with $39 million guaranteed, New York was expecting Revis to retain his standing as the NFL's top shutdown cornerback. That didn't happen in 2015 whether because of age (30), nagging injuries or a combination of both. The physical decline should make the Jets hesitant to guarantee future money to Revis that would lower his $17 million cap charge for this season.