Five who can win the Daytona 500 -- and five who probably can't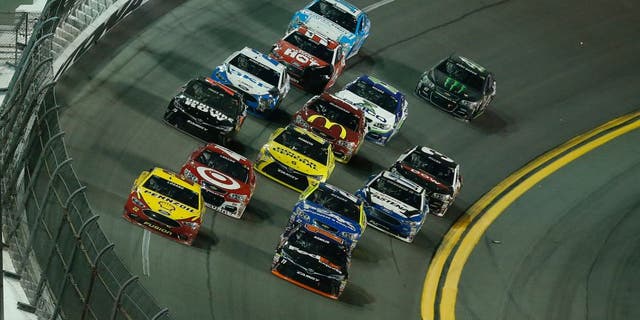 When the flag drops today to start the Daytona 500 (FOX, 12 p.m. ET), Dale Earnhardt Jr. will be the clear favorite to win NASCAR's biggest race for the third time.
He won't be the only one with a shot to win.
Over the course of 10 days in Daytona, the teams have sorted themselves out between who is fast and who isn't.
Following are five drivers not named Earnhardt who can win the Daytona 500 and five who probably won't.
Five who can win:
Denny Hamlin -- All of the Joe Gibbs Racing Toyotas are very, very fast. But Hamlin might be the best restrictor-plate racer of the bunch.
Joey Logano -- The defending Daytona 500 winner has finished second in all three of his Speedweeks races this year.
Kyle Busch -- The 2015 Sprint Cup champion has a ton of talent, a ton of confidence and a ton of speed in his car.
Ryan Blaney -- All through Speedweeks, Blaney has been near the top of the speed charts in the No. 21 Wood Brothers Ford.
Kevin Harvick -- Although he's been kind of quiet so far in Speedweeks, Harvick is almost always a threat to win.
Five who probably won't win:
Michael Waltrip -- The two-time Daytona 500 winner will race in a back-up car and his primary car had no speed in it.
Clint Bowyer -- Like a lot of other veterans, Bowyer has struggled to find speed so far in his first outing with HScott Motorsports.
Brian Vickers -- Expecting Vickers to win in his first points race in nearly a year might be unrealistic.
Ryan Newman -- As a group, the Richard Childress Racing Chevrolets have lacked the performance of the Hendrick Motorsports and Stewart-Haas Racing Chevys.
Martin Truex Jr. -- In both the Sprint Unlimited and his Can-Am Duel, Truex got wrecked on the last lap. Not a good omen for today.