Five-star QB Jacob Eason is making an official visit to Washington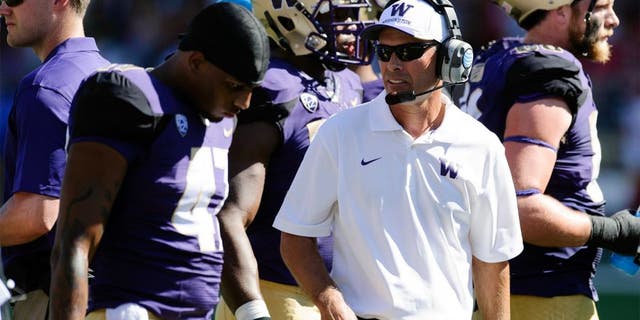 Five-star quarterback Jacob Eason is back on Washington's campus on Tuesday, this time on his official recruiting visit.
Eason, a senior quarterback from Lake Stevens High, was a regular at Washington practices in the spring of 2014. Eason's recruitment has been quiet as he had been a longtime Georgia commit.
However, when Georgia fired longtime coach Mark Richt, it prompted Eason, who had been committed to play for the Bulldogs since July 2014, to look at some other schools.
Eason has since visited Florida and is expected to make a decision in the next week.
(h/t The Seattle Times)