Five Ravens facing a make-or-break season in 2015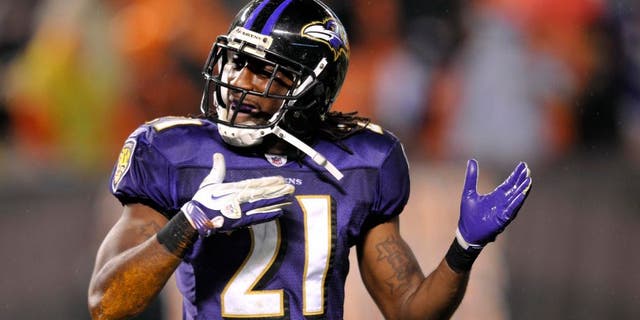 The Ravens have lost some key staples of the last few years with Haloti Ngata, Torrey Smith, and Pernell McPhee all in other uniforms. Despite some tough salary cap constraints, general manager Ozzie Newsome has been able to retool the roster with a strong draft and economic free agent signings.
After coming so close to dethroning the eventual Super Bowl champion Patriots in the divisional round, Baltimore should be able to make another postseason appearance. Their chances will be bolstered significantly if these five make-or-break players step up their games in 2015.
Eugene Monroe, left tackle
Monroe's first full season in Baltimore was a modest disappointment, mostly because he wasn't able to make it through the full season. Knee and ankle injuries sidelined Monroe for five games and he didn't see significant action in the Ravens' two postseason games. Monroe also carries the team's fourth-largest cap hit in 2015 at $7.7 million thanks to the five-year, $37.5 million deal he signed in March 2014.
Monroe chalked up his leg injuries to bad luck from getting rolled up on, and while there isn't much a lineman can do to prevent getting rolled on, Monroe needs to stay on the field. He'll also need to get better after being ranked among the lowest left tackles in the league by Pro Football Focus. Backup James Hurst isn't really a long-term threat to his job, but Monroe's escalating cap hits may be. If Monroe doesn't start proving his worth, general manager Ozzie Newsome may have to seek his replacement early in the 2016 draft.
Lardarius Webb, cornerback
Webb took a pay cut as part of a restructured contract this offseason in hopes of finishing his career with the Ravens. In reality, it was pay cut or say goodbye to Baltimore as Webb's previous cap hit of $12 million would have been far too prohibitive for the cap-strapped Ravens. Webb regained some of his own form down the stretch last season after a back injury took its toll early on, and his cap hit stands at a much more palatable $9.25 million.
Webb's team-first decision combined with the Ravens' lack of depth at corner sounds like a recipe to keep him in Baltimore, but Webb still needs to re-establish himself as a starter. If he doesn't, he may have to face the same dilemma again next offseason.
Arthur Brown, linebacker
The fact that Brown is still on the roster seemingly gives him one last chance to prove he won't be a bust in Baltimore. Assuming he makes it out of camp, Brown will have to answer questions on the field of why he was a healthy scratch for 12 games last season.
A second-round pick in 2013, it's been somewhat of a mystery of why Brown hasn't been able to get on the field, even in special teams. It's hard to believe Ozzie Newsome has missed so badly on his talent evaluation, especially since he traded up to get him. The most likely explanation is that Browns' work ethic simply isn't where it needs to be. He's already been leapfrogged by C.J. Mosley by a mile, but he should be able to finally crack the lineup as a backup this year. If Brown doesn't answer the bell, Newsome may give up on his investment and look to trade him away for a 30 cents on the dollar.
Marlon Brown/Kamar Aiken, wide receivers
The pair of third-year receivers will look to pick up the slack created by the departure of Torrey Smith, but first-round pick Breshad Perriman also stands in the way. Brown virtually fell off the radar last season after bursting onto the scene with 49 catches and seven touchdowns his rookie season. The arrival of Steve Smith last year put a major dent in Brown's opportunities, but he now has a chance to get back in the mix. Unfortunately for Brown, a back injury has paved the way for Aiken to get more reps with the first team. Head coach John Harbaugh recently indicated that it could be a week-to-week issue.
As for Aiken, he was all over the field in minicamp earlier this summer and appears to have the early inside track on a starting role, as long as Perriman, who also has been hobbled by a knee injury, doesn't start to dominate in preseason. Both Aiken and Brown are in contract years, and while Baltimore doesn't figure to write either player off after this season, they'll certainly be jockeying for position on the depth chart and of course, bigger paydays.
Kapron Lewis-Moore, defensive end
A sixth-round pick out of Notre Dame, Lewis-Moore enters his third season still looking to make his NFL debut. Lewis-Moore's draft stock plunged after suffering a torn ACL in his last collegiate game -- the BCS title game between the Fighting Irish and Alabama in 2013. The Ravens drafted Lewis-Moore knowing he would miss his rookie season, but a torn Achilles during training camp last summer erased another season.
Fighting back from two debilitating injuries shows the kind of dedication Lewis-Moore has, but increased competition on the defensive line may spell the end of his tenure in Baltimore. Brent Urban, who also missed his rookie season due to injury, is back along with Lawrence Guy and DeAngelo Tyson. Harbaugh has noted Lewis-Moore's progress, but you have to wonder if he still has the explosion in his legs necessary to compete at this level.
*All salary cap information comes from Overthecap.com.