Five Lions facing a make-or-break season in 2015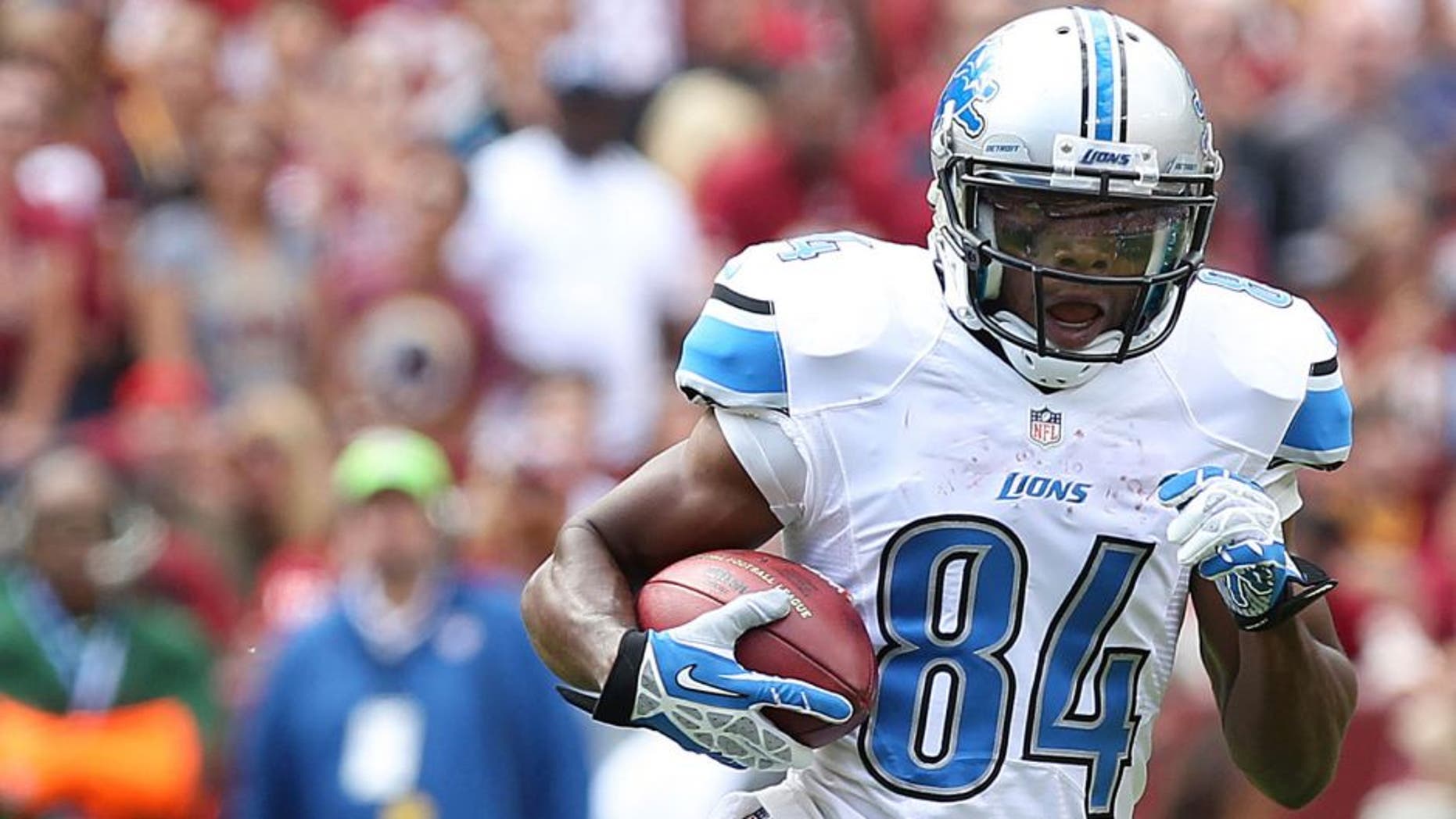 The business side of professional football is often brutal. The players who perform well are rewarded with rich contracts, while those who fail to live up to expectations are quickly forgotten. For a franchise to stay above water, dozens of these decisions must be made on a yearly basis.
Ryan Broyles, wide receiver
Broyles has trended in the wrong direction since his rookie season. Selected in the second round of the 2012 NFL Draft, Broyles has yet to match his meager first-year production (22 catches, 310 yards, two touchdowns). A torn ACL and ruptured Achilles are two major reasons why he hasn't caught on with the Lions.
Last year, Broyles only played in five games and caught just two passes. He's now 27 years old and heading into a contract year. He'll have every opportunity in camp to step up as the team's No. 3 receiver, behind Calvin Johnson and Golden Tate. However, if he fails to do so, don't expect the Lions to retain his services beyond this season.
Stephen Tulloch, linebacker
If you didn't know Tulloch before, you probably know him as the player who injured himself while imitating Aaron Rodgers' signature celebration. But embarrassment is the least of Tulloch's worries heading into the 2015 season. He has the team's fourth-highest cap number ($7.3 million), and Tahir Whitehead was impressive in Tulloch's absence last year.
Now making a comeback from his season-ending ACL surgery, Tulloch must reestablish himself as an indispensible part of the defense. In the past, this hasn't been a problem for the veteran linebacker. If Tulloch is a step or two slower this season -- after a major injury and a 30th birthday -- the Lions could save $6 million by parting ways before June 1.
Joique Bell, running back
Running backs sometimes have only a small window of opportunity, and that's the case with Bell. This season may be the only chance he gets to prove he can be the Lions' featured back. Now that Reggie Bush is out of the picture, Bell has taken over as the team's most experienced player at the position.
Bell has been trending upward the past three seasons, but he has yet to reach the 1,000-yard mark in a given season. His quest to meet that milestone has been made a bit tougher by minor offseason surgeries on his knee and Achilles. If he doesn't rebound quickly, the Lions will move forward with second-round rookie Ameer Abdullah at running back.
Ziggy Ansah, defensive end
With the departure of Ndamukong Suh, there is a void left for someone to fill along Detroit's defensive line. Although Ansah is an end and Suh was a tackle, the former first-round selection is the most likely candidate to replace the lost impact. He has the potential to be a game-changer with his ability to rush the passer.
Ansah has flown under the radar for his first two seasons, recording a respectable 15.5 sacks. However, in order to justify Detroit's decision the fifth-overall selection in the 2013 NFL Draft, he must register his first double-digit sack campaign. If he can pull that off, he'll enter the ranks of the NFL's finest pass-rushers and earn himself a big payday somewhere down the road.
Eric Ebron, tight end
After a disappointing rookie season, Ebron finds himself in an early make-or-break situation. Since he was the 10th-overall pick in last year's draft, fans expect him to put up Rob Gronkowski/Jimmy Graham-type numbers. His 2014 statline -- 25 catches, 248 yards and one touchdown -- doesn't fit the bill.
The pressure is on Ebron to step up in 2015. He has all the athletic potential he needs, and there's a wide-open opportunity for a third pass-catcher to emerge in the Lions' offense. It's the perfect setup for Ebron to thrive, so people are bound to label him a draft bust if he doesn't.
*All salary cap information courtesy of OverTheCap.com.