Fitzgerald scores 30, Air Force finishes strong to beat Nevada 78-65 in Mountain West opener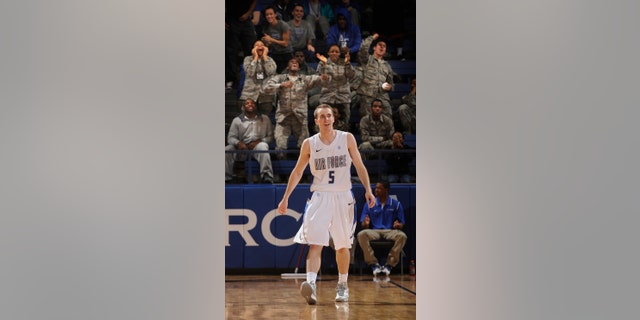 AIR FORCE ACADEMY, Colo. – Mike Fitzgerald scored a career-high 30 points, making four of Air Force's 10 3-pointers, and the Falcons defeated Nevada 78-65 Wednesday night in the Mountain West Conference opener for both schools.
Fitzgerald, whose previous career best was 19 points, scored 23 in the second half on Wednesday, when Air Force (9-4) opened up a 20-point lead after trailing by three at halftime. Fitzgerald was 9 of 10 from the field, made all eight of his free-throw tries and led AFA with eight rebounds.
Todd Fletcher, who matched Fitzgerald with four 3-pointers, finished with 18 points and Taylor Broekhuis had 10 points and five assists.
Deonte Burton led the Wolf Pack (9-6) with 21 points. Devonte Elliott added 12 points for Nevada.