First-year Jets GM Mike Maccagnan named Executive of the Year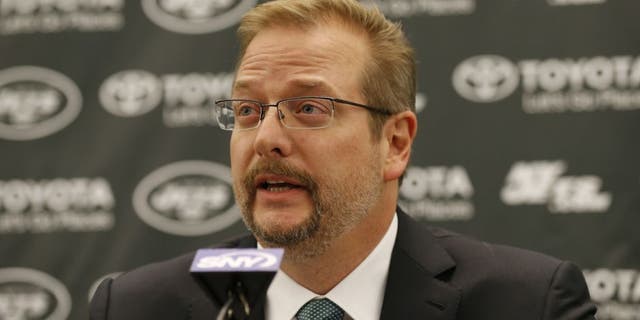 It was one year ago to the day that the New York Jets introduced Mike Maccagnan as the organization's new general manager, replacing John Idzik. All he's done since then is bring in high-caliber guys like Darrelle Revis and Brandon Marshall, and help turn the team around with a surprising 10-6 season in 2015.
Now, he's the best front office guys in the NFL. The Pro Football Writers of America voted Maccagnan Executive of the Year on Thursday.
Maccagnan's impact on the team can't be overlooked. He helped bring in key veteran guys and hit on players like Leonard Williams and Lorenzo Mauldin in the draft. Without Maccagnan, there's no telling where the Jets would have been in 2015 after winning just four games under Idzik and Rex Ryan.
It's safe to say owner Woody Johnson made the right choice by bringing in Maccagnan last year.