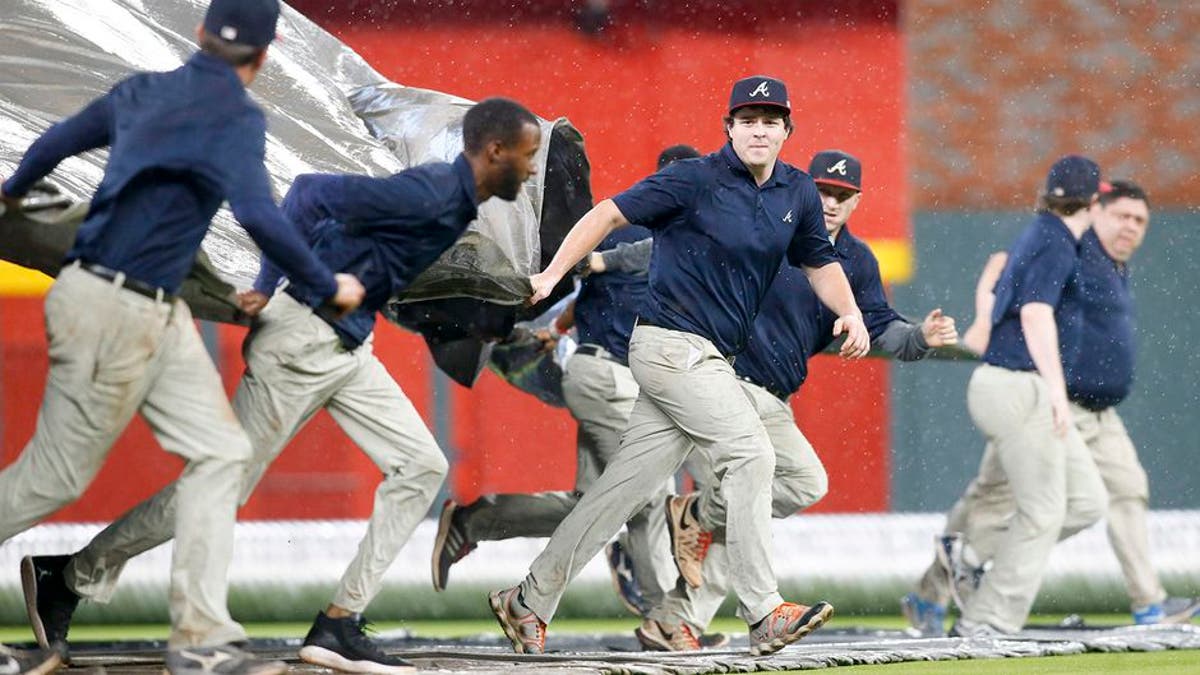 Rain forced the Atlanta Braves and New York Mets to reschedule for a second time in 2017.
After the April 25 game between the two National League East rivals was rescheduled as part of a double-header on Sept. 25, Thursday night's game was postponed after four innings of play due to non-stop inclement weather. It was the first-ever rain delay at SunTrust Park. The game is set to be rescheduled at a later date.
Play was suspended with two outs in thetop of the fourth inning and the Mets leading 3-1.
The rescheduled game will restart from the beginning erasing all accumulated stats from Thursday night's action. (Sorry, Freddie Freeman,)
The good news? The rain delay allowed for extra time with Chipper Jones in the booth: