First full-time Mexican racer in NASCAR Xfinity Series, Daniel Suárez, opens season on high note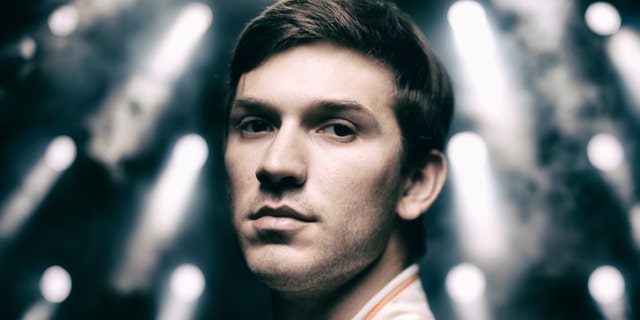 The 23-year-old NASCAR driver Daniel Suárez has come a long way from his native Monterrey, Mexico.
Maybe not as the crow flies but certainly as the wheel rolls.
On Saturday, Suárez will line up his Toyota No. 18 car in pole position No. 14 out of 44 for the Alert Today Florida 300 at Daytona International Speedway, the opening race of his rookie season in NASCAR's Xfinity Series.
It's all part of an action-filled racing weekend that culminates on Sunday with the first race of the Sprint Cup Series, the Daytona 500.
"I don't have a lot of experience on super-speedways like Daytona or Talladega," Suárez told Fox News Latino. "At this level, the race cars are different, the engines are different, there are restrictor plates."
He added, "Every time I'm on the track is a learning experience for me."
And somehow, Suárez sounded confident when he said it and not the least bit nervous.
Suárez is the first Mexican-born race car driver to reach this high on the various NASCAR circuits—Xfinity is below only the Sprint Cup Series in NASCAR's pecking order. And he knows that his background means that there will be a lot of people examining his every move.
"Latinos are maybe the most important group for NASCAR to try to reach," Suárez said. "One of the things we're pushing for is to try to get more Hispanics out to the track."
To that end, Suárez is participating in a series of videos for Fox Deportes that will catalog his personal and professional experiences on the circuit. The first one will air during the Daytona 500 on Sunday.
"We want to let everybody know what we're doing," Suárez said. "People want to know what it's like for a Mexican racing at this level."
Suárez began racing karts in Mexico when he was just 11. "At first, I didn't think it was in my blood," he told FNL. "My family doesn't come from racing circles."
His mother, in fact, had a hard time adjusting to his need for speed.
"It was tough for her. It was something different—I'm not going to say 'dangerous'..." he said, trailing off and leaving it in no doubt that his mom probably would.
Every step of the way, he says—from kart racing to the NASCAR Mexico Series to the K&N Pro Series East—the challenges have gotten bigger, and despite that, he has been competitive almost from his first race. He expects this time to be no different.
"There are more races than what I'm used to" in the Xfinity season, he noted. "And that means spending much more time at the track."
But he says that his new team, Joe Gibbs Racing, is one the best in the sport and that "they feel like a family now. We've gotten lost of support from them and from Toyota."
And the year has started pretty well for Suárez.
In late January, he teamed up with NFL great Willie Gault to win the Toyota Gridiron Challenge, in which four pairs of athletes from both sports compete at different skills. It was the first time, for instance, that Suárez has ever thrown an American football.
He did not excel at it. But he did win the four-lap race that closed the challenge.
"The last thing I wanted to do was get in trouble," Suárez said, laughing. "I was just trying to stay alive."
Then on Valentine's Day, he finished second in the Lukas Oil 200 at Daytona (not a NASCAR event).
So he has every reason to expect good things in Xfinity.
"I am confident that as soon as we go, we can be competitive. And if you're competitive, it's only a matter of time until you win."
It would be nice to get that first Xfinity checkered flag would be nice, though, wouldn't it?
"It would be a dream come true," he said.
Like us on Facebook
Follow us on Twitter & Instagram