FINALS WATCH: Former quarterback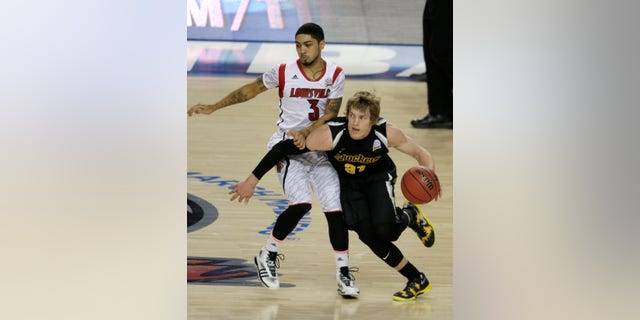 ATLANTA – Wichita State freshman Ron Baker showed off his arm in the first half of Saturday night's game against Louisville, the one he used as a prep quarterback back in Scott City, Kan.
The Cardinals have one of the most suffocating full-court presses in college basketball, and for a while, it was causing the Shockers trouble. They committed three turnovers in a series of four possessions, including a double-dribble and a traveling call.
But when a teammate got loose behind the defense, just like a wide receiver running free behind the safety, Baker hit him in stride at the far end of the floor.
The rest of the half, the Cardinals made sure not to let anybody else get loose.
— Dave Skretta — http://twitter.com/@APdaveskretta
___
NCAA Finals Watch follows the Final Four games and all the activities surrounding the event as seen by journalists from The Associated Press from across Atlanta. It will be updated throughout the day with breaking news and other items of interest. Follow AP reporters on Twitter where available.