FINALS WATCH: Few things have changed since last NCAA Final Four in North Texas in 1986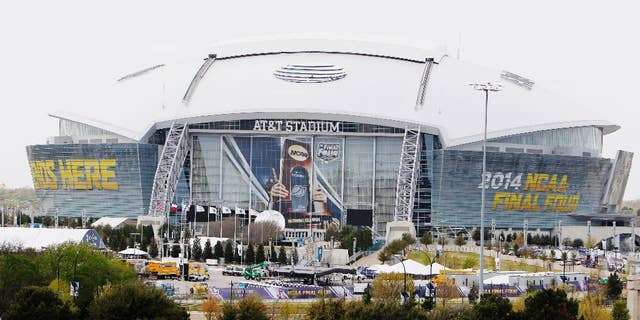 ARLINGTON, Texas – Quite a few things have changed in the North Texas region since the NCAA Final Four was last played there in 1986.
First off, this year's national semifinals and championship game will be played in the Dallas Cowboys' billion-dollar showplace stadium in Arlington.
Reunion Arena, the downtown Dallas arena that hosted the previous Final Four, was torn down in 2009. A year later, Texas Stadium with the hole in the roof where the Cowboys used to play, was also demolished.
The Fort Worth Star-Telegram in its Friday edition listed a tale of the tape comparing 1986 and 2014. Among the nuggets:
— Dallas-Fort Worth population has grown from 3.7 million to 6.8 million
— Reunion Arena costs $27 million to build. That's not enough to even buy the huge screens now hanging over the center of the court.
— Attendance for the 1986 championship game was 16,493. More than 75,000 are expected Monday night.
— Average face value of tickets was $46 in 1986, and is $190 this year.
— The shot clock was then in its first year at 45 seconds. It's now 35 seconds.
— Stephen Hawkins — https://twitter.com/hawkaptexas
___
NCAA Finals Watch follows the Final Four games and all the activities surrounding the event as seen by journalists from The Associated Press in North Texas — from the big stadium in Arlington where the games will be played to downtown Dallas. It will be updated throughout the day with breaking news and other items of interest.