Finals Watch: Boxers or briefs; Orange or Blue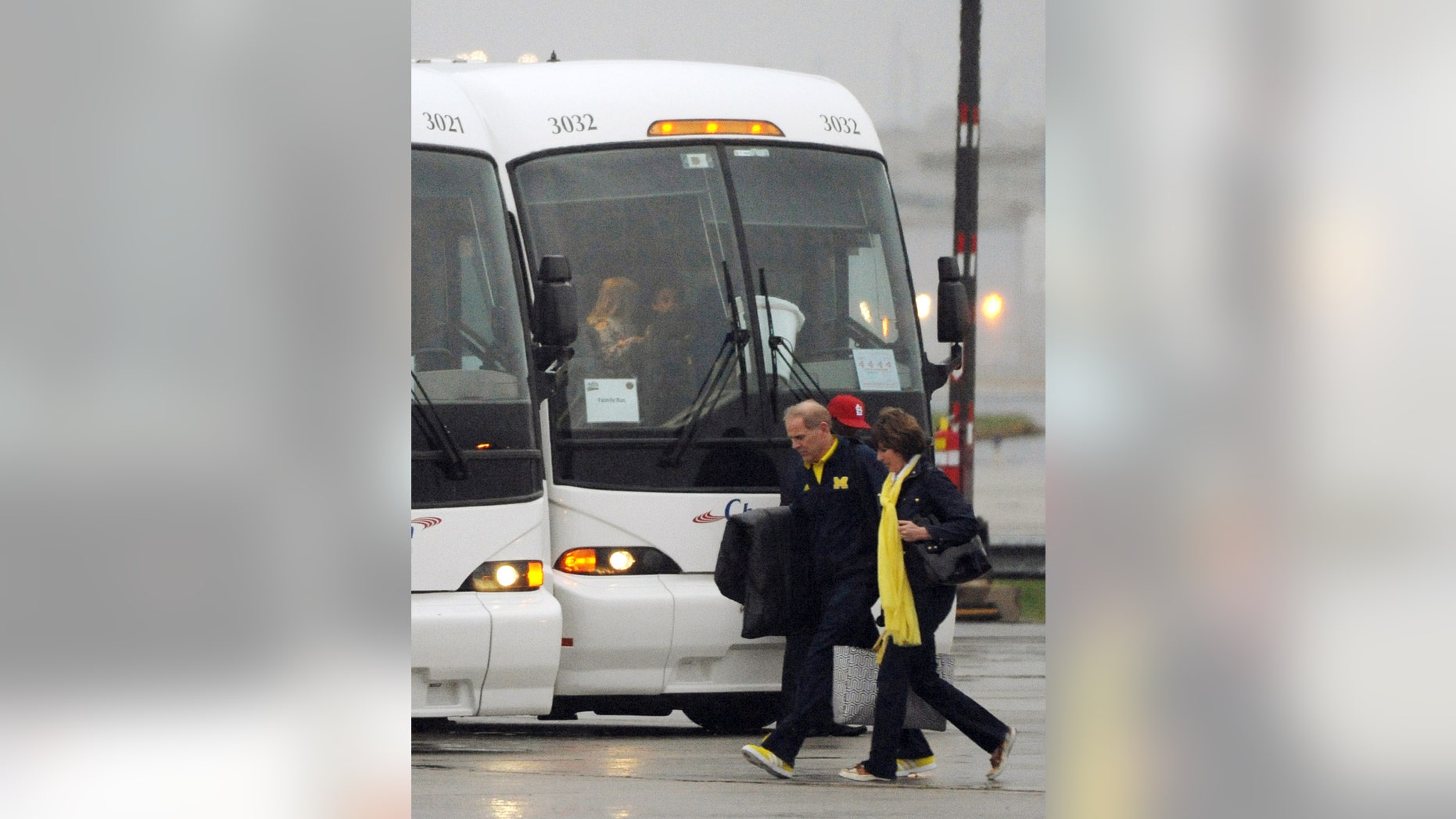 ATLANTA – Boxers or Briefs? Orange or Blue?
Michigan coach John Beilein, a native of Burt, N.Y., still has family and friends who might have mixed loyalties when his Wolverines play Syracuse in the Final Four on Saturday night.
Beilein says fans might be keeping some loyalties well-hidden — say under a layer or two of clothing.
"I've called an old friend of mine on the way down and said, 'What color are you wearing?'" Beilein said. "'Do you have orange underwear on with the blue shirt over the top?'"
Beilein said he doesn't mind if his old friends sneak in a little Syracuse orange with Michigan blue.
"It's a great thing for everybody to have," he said. "There's a lot to talk about after a tough winter, in western New York, central New York. I just think it's all good. It's just all good."
— Charles Odum — http://twitter.com/CharlesOdum
___
NCAA Finals Watch follows the Final Four games and all the activities surrounding the event as seen by journalists from The Associated Press from across Atlanta. It will be updated throughout the day with breaking news and other items of interest. Follow AP reporters on Twitter where available.