Finally: After more than 2 years of investigating, Miami gets decision from NCAA on Tuesday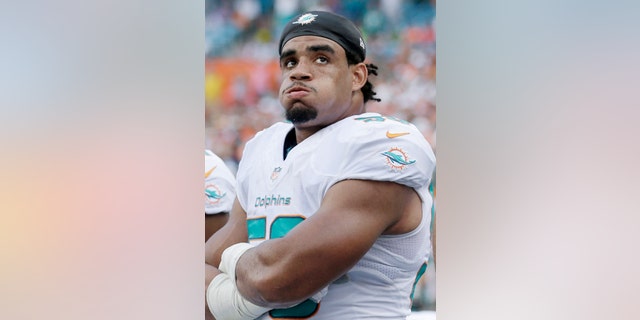 CORAL GABLES, Fla. – When the NCAA releases its long-awaited report on the Miami investigation, the seventh-ranked Hurricanes may be among the last people to see the decision.
They're scheduled to be on the practice field when the news breaks.
The NCAA will unveil the findings of its investigation into Miami athletics and release any proposed sanctions Tuesday, 2½ years after the probe began and eight months after saying the Hurricanes did not "exercise institutional control" over former booster and convicted felon Nevin Shapiro's interactions with its football and men's basketball teams.
The report will be released at 10 a.m. EDT, the NCAA said. That's around the midpoint of Miami's football practice.
"We don't really concern ourselves with things that we can't control," Miami running back Duke Johnson said.
Miami is off to a 6-0 start, and the school's ranking matches its highest since 2005. The school met with the infractions committee in June, leaving those two days in Indianapolis hoping a decision would come within eight weeks.
It wound up taking more than 18 weeks. But finally, the school will know whether the football program, by self-imposing sanctions that included sitting out two bowl games, last season's Atlantic Coast Conference title game and making reductions in recruiting, has already paid enough of a price for the wrongdoing.
"Hopefully they just take a few scholarships off," said Miami Dolphins defensive end Olivier Vernon, who sat out six games of the 2011 Hurricanes season for his involvement with Shapiro. "The school has done so much already to avoid a harsh penalty by punishing themselves, so hopefully it's not too bad."
Shapiro alleged that he spent millions between 2002 and 2010 on football and men's basketball recruits, athletes and coaches. A study of the allegations by The Associated Press found the NCAA was able to identify about $173,330 in extra benefits — more than half of that, investigators said, going to former Hurricane players Vince Wilfork and Antrel Rolle.
Still, the institutional control charge is considered the worst that the NCAA can bring against a member school.
The report will end another chapter in the saga, though if more sanctions against Miami are recommended, the process almost certainly doesn't end Tuesday. The Hurricanes have said they will not stand for major penalties beyond ones they have already self-imposed, and have the right to appeal.
Shapiro's allegations first started coming to light in 2010, about four months after he was charged by federal authorities with bilking investors of nearly $1 billion. The NCAA's investigation of Miami started in 2011. Some of the NCAA's would-be accusations were erased early this year, when it was found that investigators improperly cooperated with Shapiro's attorney and gleaned some of their information wrongly from her.