FIFA will publish investigation of 2018 and 2022 World Cup bids but won't reopen the votes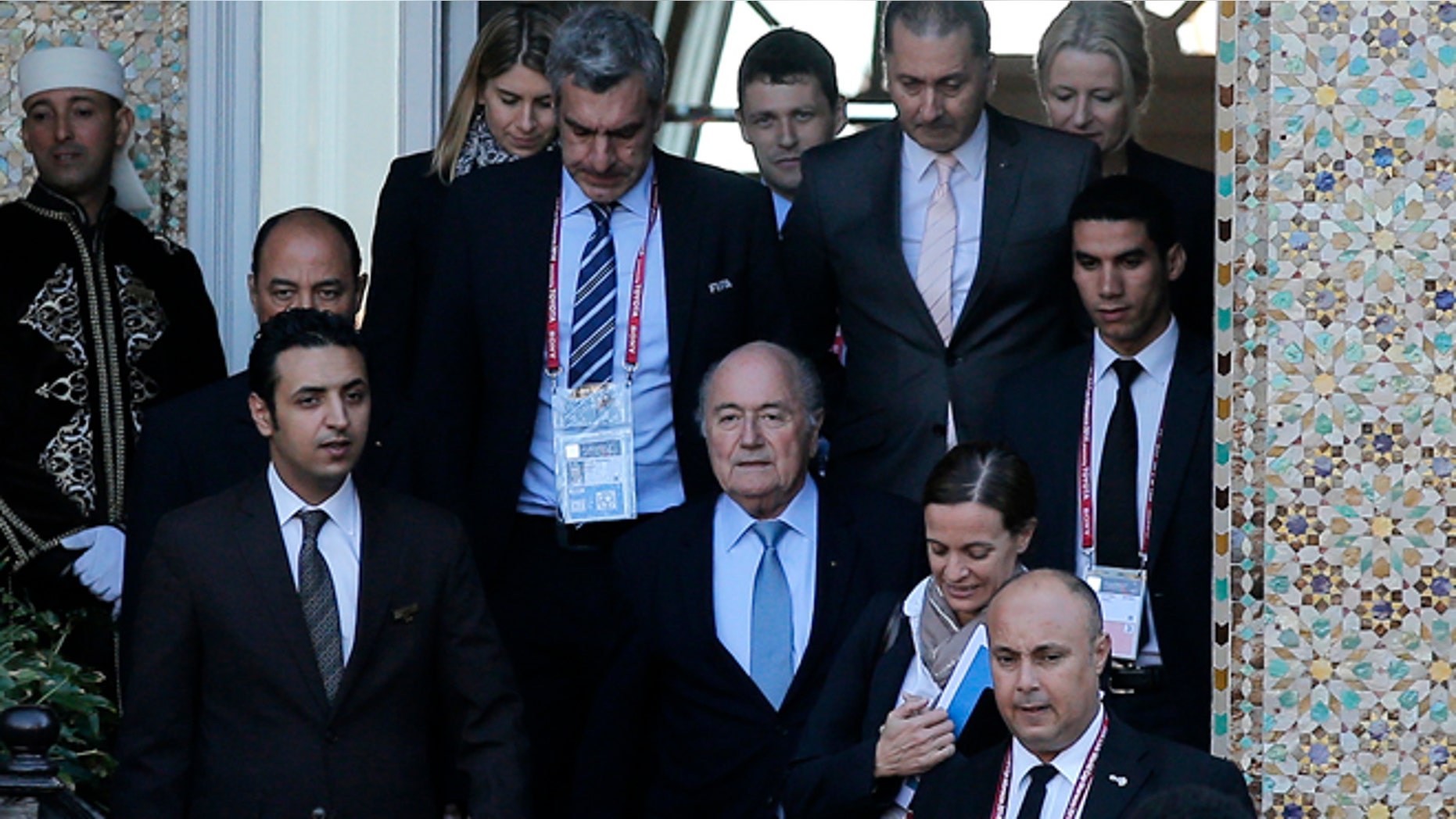 Despite ongoing pressure to re-examine FIFA procedures,Sepp Blatter says the world's soccer governing body will not reopen the vote for the 2018 and 2022 World Cups, and will publish at least some of the confidential report in the bidding process.
At a FIFA executive committee meeting in Morocco, Blatter says "we will not revisit the 2018 and 2022 vote."
Blatter also says the executive committee agreed unanimously to publish ethics prosecutor Michael Garcia's report into the bidding that awarded the 2018 World Cup to Russia and the 2022 tournament to Qatar.
Blatter says the report will be published "in an appropriate form once the ongoing procedures against individuals are concluded."
It wasn't immediately clear when the publication will happen.
The news comes only a few days after FIFA dismissed Garcia's appeal against the handling of his investigation into the bidding process.
FIFA said its appeals panel ruled the case "not admissible." Garcia resigned his post with the organization over the decision.
The former U.S. Attorney had objected to ethics judge Joachim Eckert's summary of the World Cup bid investigation, claiming "numerous materially incomplete and erroneous representations" of his work.
Eckert sought to close the case against all nine bidding candidates last month. He concluded that any corruption or rule-breaking was of "very limited scope" and did not influence the votes. The FIFA executive committee chose Russia to host the World Cup in 2018, and Qatar won the vote for the 2022 tournament.
Garcia filed his appeal last month only three hours after FIFA published Eckert's report and welcomed "a degree of closure."
However, Eckert's report "does not constitute a decision ... and as such is neither legally binding nor appealable," FIFA said in a statement Tuesday.
FIFA also provided further legal opinion in a background paper on its website.
"In doing so, the chairman (Eckert) had merely commented on the report of (Garcia's) investigatory chamber on a voluntary basis," the FIFA paper said.
Based on reporting by the Associated Press.