FIFA task force to recommend winter World Cup in Qatar for 2022, report says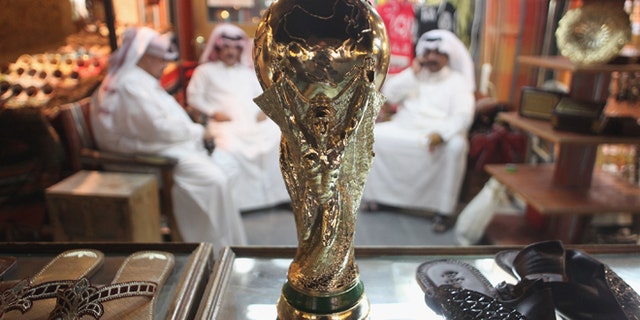 Multiple sources have told Sports Illustrated that a winter World Cup in Qatar is "a done deal."
According to the magazine's website, a FIFA task force will recommend that the 2022 Cup be scheduled for November-December, a timetable that conflicts with most major professional soccer leagues in Europe and Latin America, as well as the MLS playoffs in the U.S.
It would also conflict with the group stage of Champions League play.
Traditionally, the World Cup is held in the summer, when most soccer leagues are between seasons. The average high temperature in Qatar during that timeframe is above 100 degrees—the hottest day of the year is July 6, which normally hits 106 degrees—raising concerns about player safety.
The decision would be a knock to the European leagues, which had suggested scheduling the Cup for May and June.
Leagues would likely attempt to shift around their schedules to minimize the impact, but the scheduling move would alter not just the 2022-23 season, but the previous one as well.
Traditionally, the year before the Cup, the host nation is the site of the Confederations Cup—which includes the winner of the previous World Cup, the host country and the champions of the six continental federations such as UEFA and CONCACAF.
Presumably, that would have to be held in the winter as well.
FIFA's executive committee is expected to make its final scheduling decision at a meeting in Zurich next month.
Like us on Facebook