FIFA rewards US referee Mark Geiger with marquee Spain vs Chile match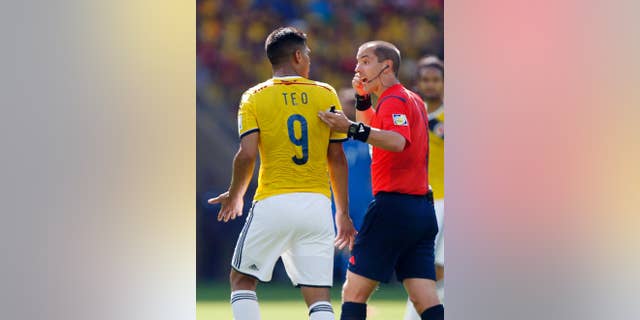 RIO DE JANEIRO – U.S. referee Mark Geiger has been rewarded by FIFA with a second World Cup match within five days.
FIFA says Geiger will handle Wednesday's marquee Spain vs. Chile match at Maracana Stadium in Rio de Janeiro.
On Saturday, Geiger officiated in Colombia's 3-0 win over Greece in Belo Horizonte.
The full-time referee from Beachwood, New Jersey, gets his second match in Brazil before Howard Webb of England, who handled the 2010 World Cup final, has his first.
In other assignments Wednesday, FIFA says the Netherlands vs. Australia match will be handled by Djamel Haimoudi of Algeria. It is played in Porto Alegre.
Pedro Proenca of Portugal will referee Cameroon vs. Croatia, the Group A match in Manaus.
In 2012, Proenca refereed the Champions League and European Championship finals.