FIFA election hopeful Nakhid at CAS to challenge exclusion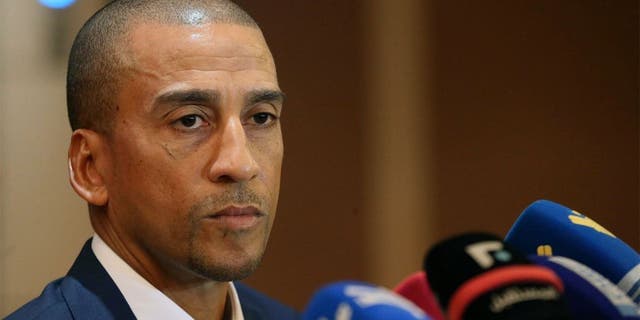 LAUSANNE, Switzerland --
FIFA presidential hopeful David Nakhid has appealed against his exclusion from the election at the Court of Arbitration for Sport.
CAS says it expects a verdict next week.
Nakhid, a former Trinidad and Tobago international, was among seven election applicants in October. FIFA's election committee blocked him because one of the five FIFA member federations nominating him broke rules by also proposing another contender.
The federation, reportedly the U.S. Virgin Islands, had both its nominations annulled.
Nakhid is expected to argue that FIFA election officials should have told him about the clash.
On Friday, CAS also rejected Michel Platini's appeal against a 90-day FIFA ban. A third election applicant, Musa Bility, has also appealed to CAS against exclusion for failing an integrity check.