Fiesta Bowl to Stop Giving Away Free Tickets to Arizona Lawmakers Amid Investigation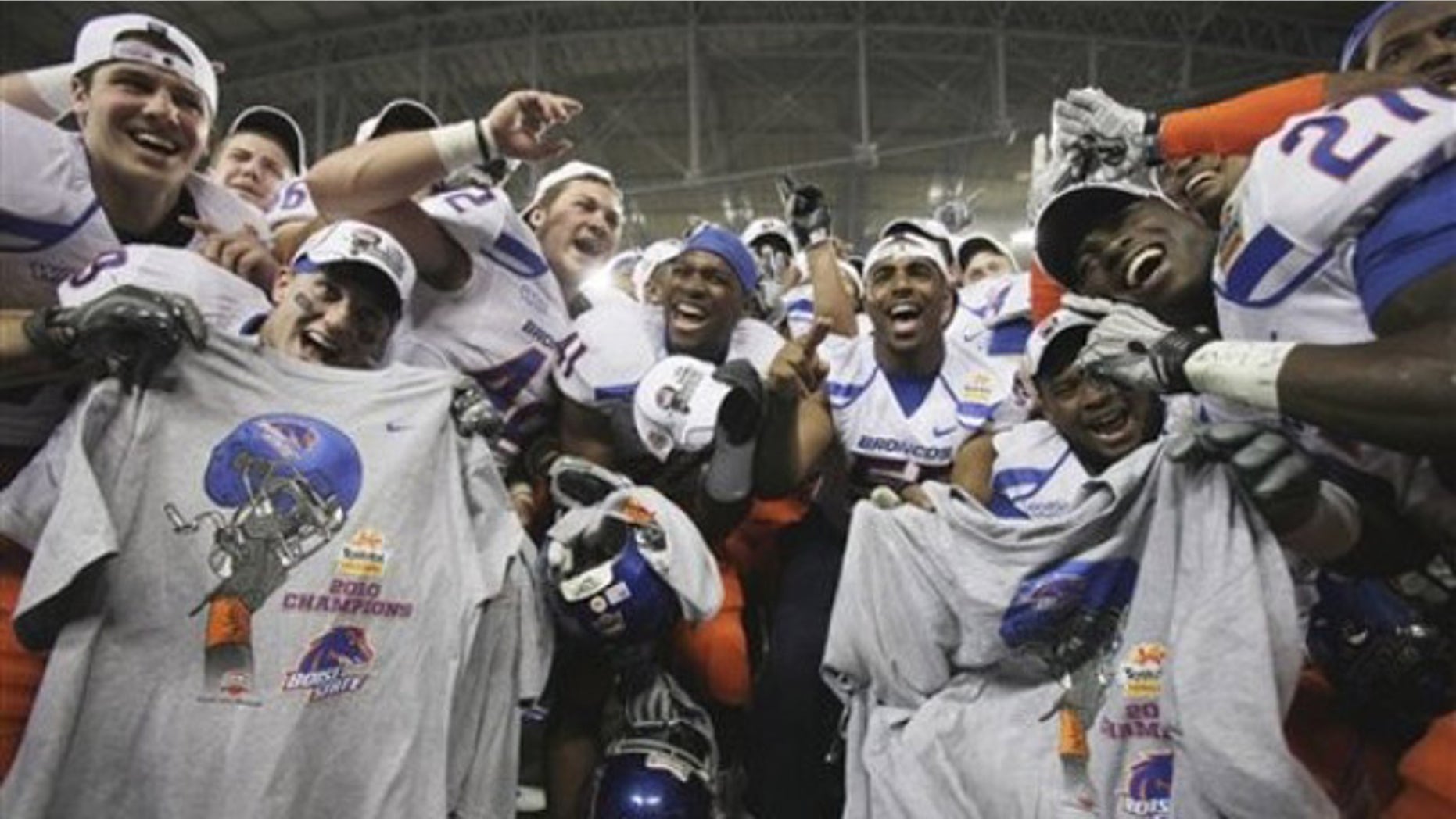 Arizona lawmakers will have to pay full price if they want to go to the Fiesta Bowl.
The Fiesta Bowl officials have announced they will not give away free tickets to state lawmakers for games, the Arizona Republic reports. This comes as the organization is under a state investigation as to whether Fiesta Bowl employees made illegal campaign contributions.
Bowl spokesman Andy Bagnato told the newspaper that the board decided to "treat everyone the same" because of the expected demand of the national championship game between Auburn and Oregon.
"The board decided this was the easiest way to do it," Bagnato told the paper.
Arizona's attorney general began a grand jury investigation this fall regarding campaign contributions, according to the Arizona Republic.
Last year, the paper reported that more than $38,000 campaign contributions were made to local, state and federal candidates since 2000 by 14 Fiesta Bowl employees.
According to the Fiesta Bowl's tax returns, the organization has spent $1.6 million on lobbyists since 2001.
The Fiesta Bowl is hosting three games -- the Insight Bowl, the Tostitos Fiesta Bowl and the BCS National Championship Game.
Click here for more on this story from the Arizona Republic.