FFF president Noel Le Graet plays down French expectations despite strong World Cup start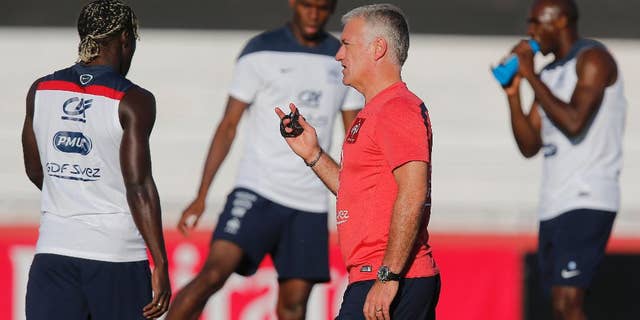 RIBEIRAO PRETO, Brazil – It is "pretentious" to say France can win the World Cup despite some attractive early performances, the president of the French Football Federation says.
France has caught the eye so far with some sparkling attacking play, scoring eight goals in two games and all but sealing its place in the next round after beating Ecuador 3-0 and Switzerland 5-2.
France is likely to face either Nigeria or Iran in the knockout stage, but Noel Le Graet says France "can't be too arrogant and say we're above this team or that" as "the team is still very young and hasn't totally proved itself yet."
The fervor back home has increased since Friday's rout of higher-ranked Switzerland, with Le Graet saying Sunday "we've already given (people) a lot of hope."