Feyenoord halt match in 14th minute for touching Cruyff tribute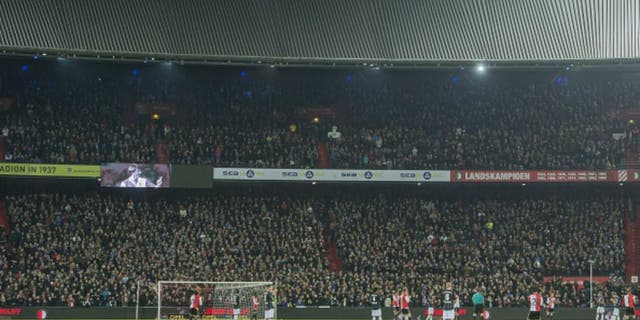 It's commonplace to see clubs around the world commemorate late greats with moving, choreographed tributes.
After Johan Cruyff passed away on Thursday following a drawn-out battle with lung cancer, messages poured in from the global soccer community, and Feyenoord did one better to recognize the man that spearheded 'Total Football.'
The Dutch master spent the majority of his career with Ajax and Barcelona and became synonymous with the No. 14 kit he donned throughout his storied career. His final stop took him to Feyenoord, where, during their charity match against Sparta Rotterdam, the referee halted proceedings in, you guessed it, the 14th minute, as players and fans stood in applause to recognize Cruyff.
Another fitting tribute to the Dutch luminary.