Ferland, Flames visit children's hospital dressed as The Avengers (PHOTO)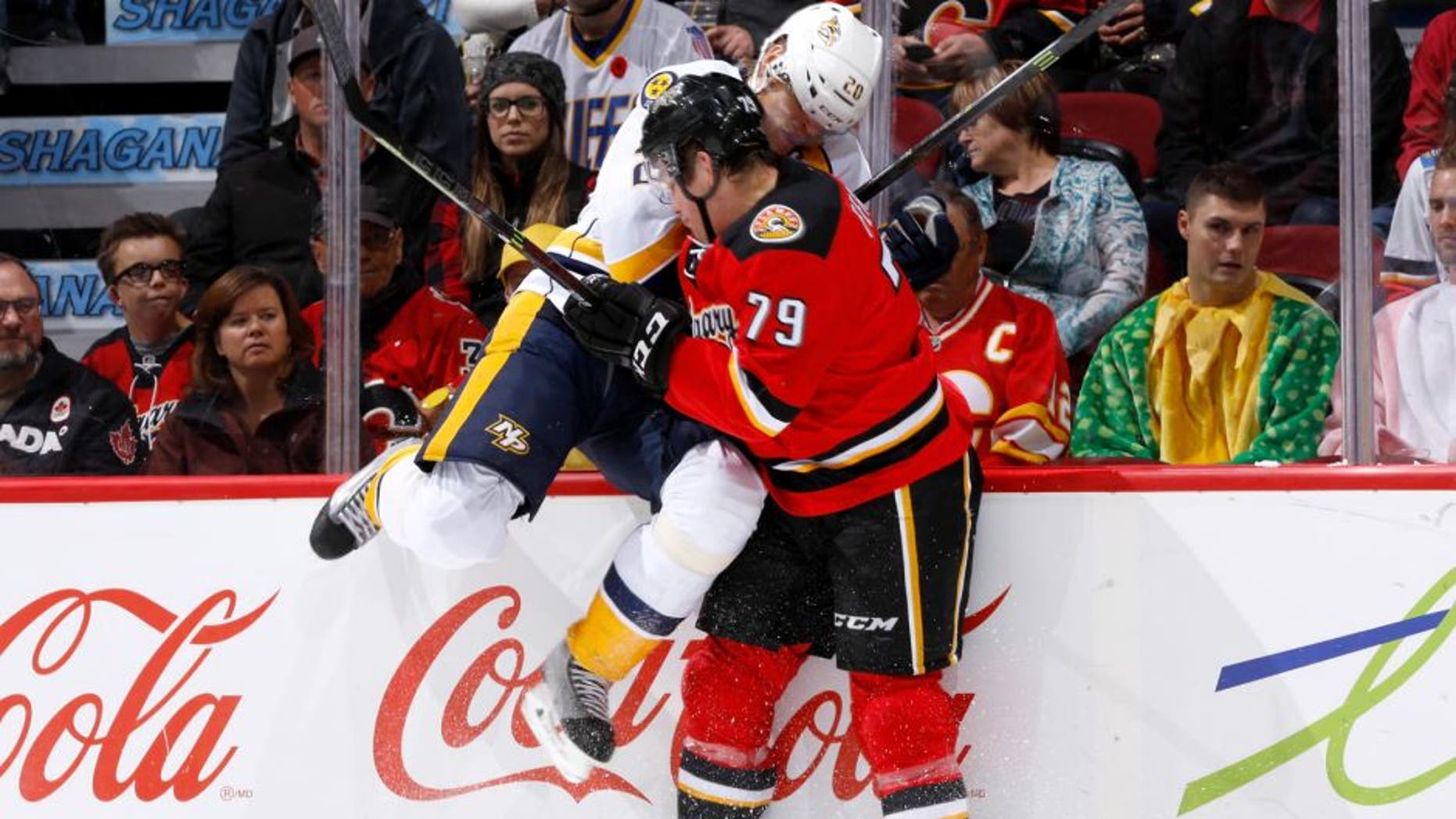 Calgary Flames forward Micheal Ferland, right, shows his power with a brutal check on Nashville Predators defenseman Anton Volchenkov. Gerry Thomas Getty Images
Members of the Calgary Flames were quick to the rescue on Thursday as they dressed as The Avengers to provide much-needed smiles to the faces of those at the Alberta Children's Hospital.
Josh Jooris donned the costume of Thor, defenseman Dougie Hamilton as Iron Man, Micheal Ferland looked pretty ripped as The Incredible Hulk and Sam Bennett made a convincing Captain America.
While the quartet accomplished its mission on Thursday, the Flames as a whole are having trouble getting started this season. Calgary (1-5-0), which hosts the Detroit Red Wings on Friday, has dropped four in a row and resides in the cellar of the Pacific Division.