Ferdinand: Everton defender Stones would be a lunatic to join Chelsea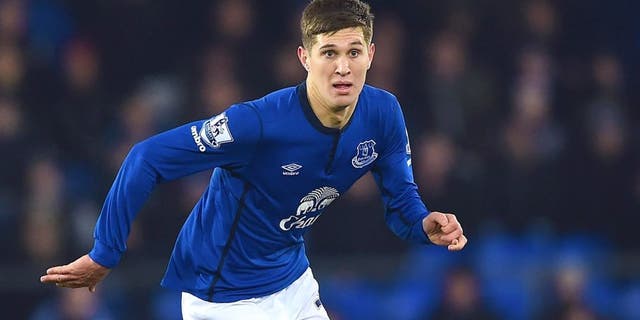 Rio Ferdinand says John Stones would be a "lunatic" to join Chelsea and sit on their bench, saying Man United are the "right club" for him.
The Everton center-back has been the subject of intense speculation in recent weeks after the Toffees, who insist he is going nowhere, twice rejected big-money bids from Chelsea for the 21-year-old.
Both Manchester clubs have also been linked with the former Barnsley defender, and Ferdinand unsurprisingly recommends a move to Old Trafford.
"If he goes to Man United, he plays every week so that's the right club for him," Ferdinand is quoted as saying in several national newspapers.
"If he goes to Chelsea, he's not playing every week. He's at that stage of his development where he wants to play every week. If you say to any young footballer to leave a club to sit on the bench, you've got to be a lunatic. You have to be."
Ferdinand believes there is room for improvement in a United defense that currently features Daley Blind at centrer-half alongside either Chris Smalling or Phil Jones.
"I don't think (Van Gaal) knows his best defense - that's a problem in itself. Part of the reason he doesn't know it is because he hasn't had a chance to watch them all play over a long time - consistently for 12 or 15 games.
"If you don't get that familiarity between you as defenders, it's difficult to build foundations."