Felix Hernandez Set To Become Highest Paid MLB Pitcher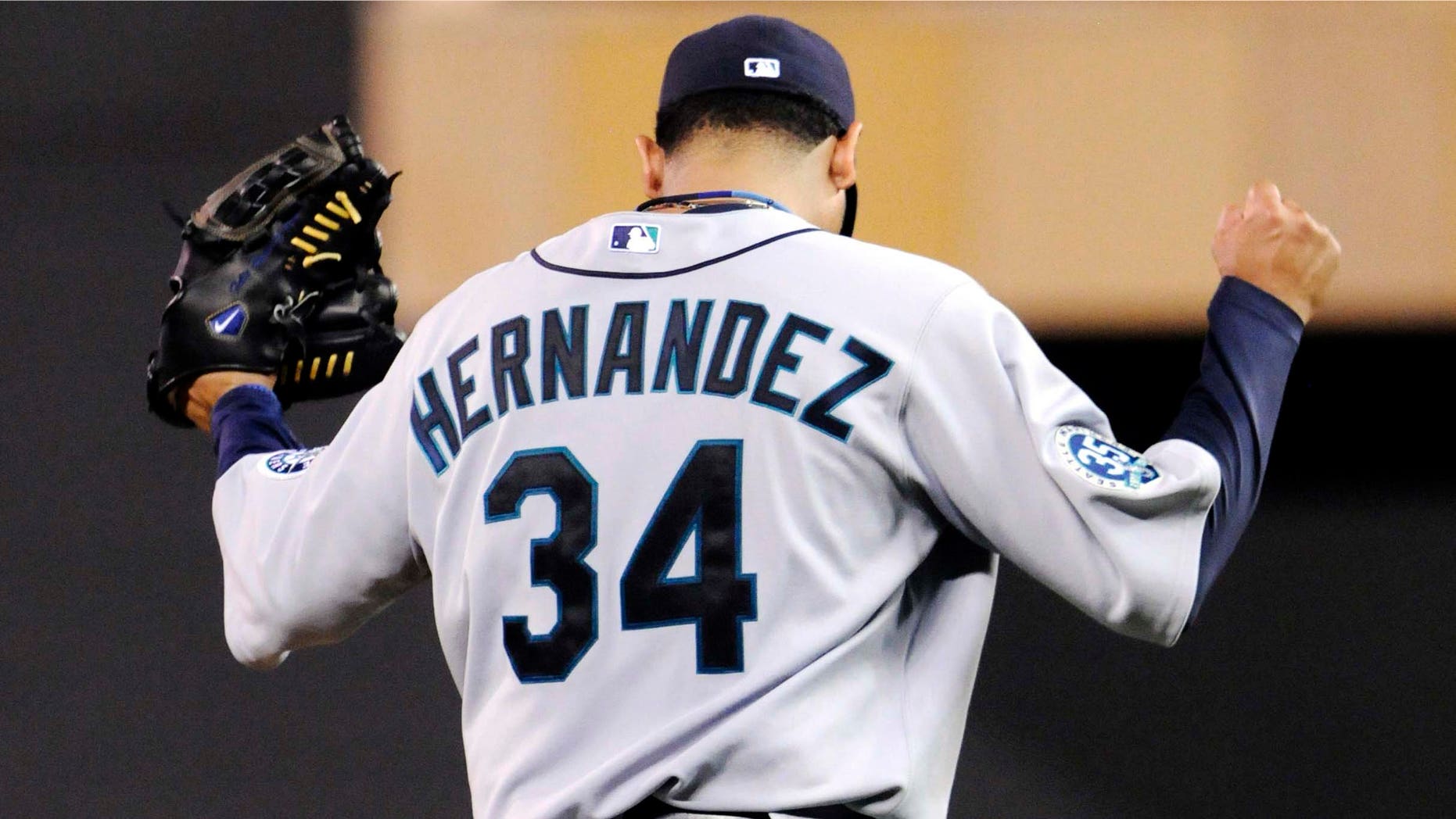 All hail King Felix!
Pitcher Felix Hernandez and the Seattle Mariners are working on a $175 million, seven-year contract that would make him the highest-paid at his position in all of baseball, according to a person with knowledge cited by USA Today of the deal's details.
The newspaper reported the deal has already been put on paper and will be finalized before spring training.
Seattle would add $134.5 million of guaranteed money over five years to the contract of the 2010 American League Cy Young Award winner, whose current agreement calls for him to receive $40.5 million over the next two seasons.
Hernandez's total dollars would top C.C. Sabathia's original $161 million, seven-year contract with the New York Yankees and his $25 million annual average would surpass Zack Greinke's $24.5 million under his new contract with the Los Angeles Dodgers. Hernandez's new contract would average $26.9 million over five years.
If the deal is finalized, it would leave Detroit's Justin Verlander and the Dodgers' Clayton Kershaw as the most attractive pitchers eligible for free agency after the 2014 season.
Based on reporting by the Associated Press.
Follow us on twitter.com/foxnewslatino
Like us at facebook.com/foxnewslatino