Felix Hernandez looks back on 10th anniversary of MLB debut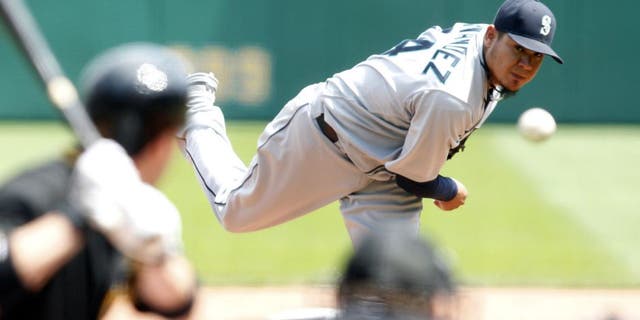 Seattle Mariners ace Felix Hernandez broke into the league in 2005 at the age of 19 - so it's remarkable to step back and realize that he's been baffling hitters for a decade now.
Earlier this week, the tenth anniversary of King Felix's MLB debut came and went - allowing Felix an opportunity to look back on the path he's blazed for himself.
Shannon Drayer of ESPN Seattle caught up with Felix this week, and he is definitely appreciative of his health - and unafraid to crack a joke at his own expense: "I'm better looking now than when I was 19. It's wow. It has passed through fast. Thank God for giving me all of the blessings and keeping me healthy."
Felix name-dropped a few then-Mariners that he credits for helping him acclimate into the Majors: "AB (Adrian Beltre), he was the first person I saw. All those guys were really good to me, especially Eddie Guardado. He was the most influential guy. He taught me how to go about my business."
Hernandez also summed up the secret to his success, and the reason he's more or less remained injury-free so far in his career: "I was a thrower then. I am now a pitcher. That is why I am here for a long time."
As for how long he sees himself pitching, it goes back to his effectiveness. As he told Drayer, '"I am going to play until I can't get people out. If I don't get people out, I'm done."
Felix has been around a while already, and it's more than apparent he'll continue to be a nuisance for opposing hitters for a long time to come.