Feldman on Heisman: I chose McCaffrey in 'hardest decision' I've had as voter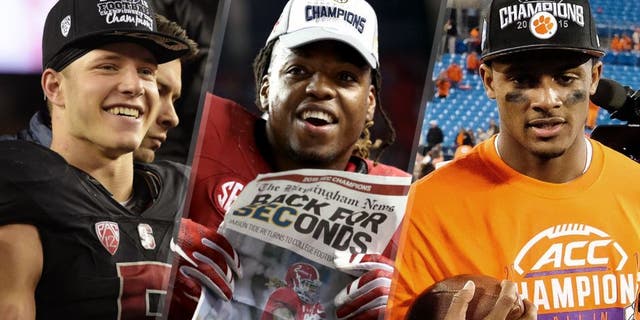 This is the hardest decision I've ever had as a Heisman voter. I actually typed one name in, then deleted it. Then, went with another guy. Deleted that one and started to type in the first name, but ended up opting for Stanford's Christian McCaffrey in my No. 1 slot.
I was set to vote for Derrick Henry, who has been superb for Alabama, after watching him and his team dominate a tough Florida defense in the SEC title game. Heck, he'd run for an average of 209 yards in the Tide's last six games.
Still, I thought what McCaffrey had done -- as a return man, receiver and running back in a very physical system at Stanford -- was unique. The comparison that kept coming up from football people for the 19-year-old Stanford star was Reggie Bush -- perhaps the most explosive college back of the past decade.
It wasn't just that McCaffrey torched USC for 461 all-purpose yards (!!), it was that he was doing stuff like that fairly regularly. Breaking Barry Sanders' all-purpose yardage total of 3,250 and pushing it up to almost 3,500 yards is jaw-dropping stuff. We haven't seen versatility like McCaffrey delivered in a very long time. This has been the Year of the Running Back, with Henry, LSU's Leonard Fournette and Florida State's Dalvin Cook all having spectacular years.
So I went with McCaffrey and Henry, followed by Deshaun Watson. All three are deserving of the top spot, and I don't think you'd be wrong to have any of them at No. 1.
Bruce Feldman is a senior college football reporter and columnist for FOXSports.com and FS1. He is also a New York Times best-selling author. His new book, "The QB: The Making of Modern Quarterbacks," came out in October 2014. Follow him on Twitter @BruceFeldmanCFB and Facebook.