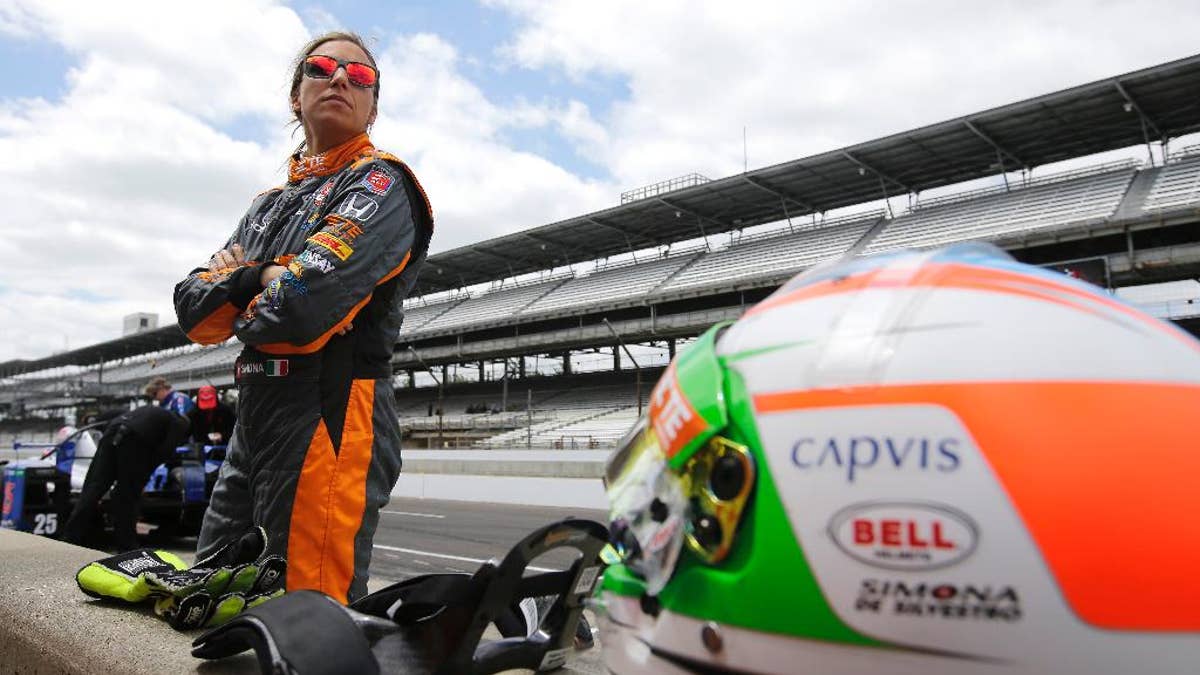 INDIANAPOLIS – Swiss driver Simona de Silvestro had to scramble out of her car after it caught fire during practice for the Indianapolis 500 on Tuesday.
She wasn't hurt.
The fire was caused by a mechanical failure when the fuel buckeye in her Honda-powered car got stuck in the open position.
De Silvestro quickly climbed out of the cockpit, knocking over one track worker as others extinguished the flames, causing a thick cloud of black smoke.
De Silvestro became a fan favorite when she qualified and then drove in the 2011 Indianapolis 500 despite burns on both of her hands from another incident.