Father-Son Relationship Grew with Help of a Skateboard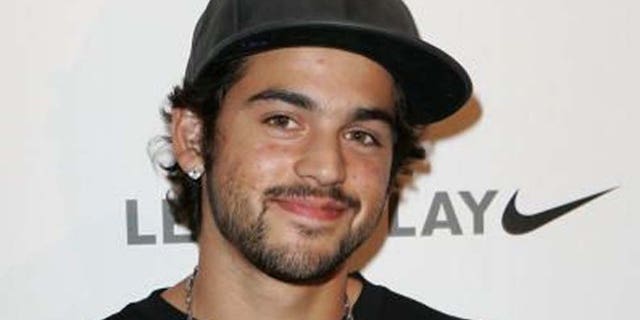 Relationships between single-parent children and their absentee parents present unique challenges, chief among them maintaining a bond strong enough to overcome the distance.
The union between Paul Rodríguez Sr., the celebrity comedian, and his namesake son, who is a professional skateboarder, has been no different.
"The only thing he wanted to do was to spend time with me. Come to the house, play baseball," the father said. "[But] I didn't give him the time I should have given him."
The elder Rodríguez split from his son's mother when the boy was two years old, but remained active in his son's life. He just went about it the wrong way.
"His mother used to get mad with me because when I used to visit him, I used to try to buy his love," Paul Rodriguez Sr., who is 55 years old, said. "I used to buy this, buy that."
He bought him golf clubs and took him to the course. But it was one gift that junior really longed for – even if it dashed whatever dreams the comedian had of his son becoming the next Tiger Woods.
"When he came out of summer school…I said to him, 'Where are your golf clubs?'" Rodríguez said. "He said, 'No, golf is too ugly. I prefer you give me a skateboard.'"
That simple gift would change their lives – and their relationship – for good.
"He's been very supportive," said the young Rodríguez, who is known in the skateboarding world as P-Rod. "He's so proud."
P-Rod's career has taken off. He is the first Latino skateboarder to have a signature shoe deal with Nike, and one of only two Hispanics to be sponsored by the shoe company.
"Ah, man, it means the world to me," P-Rod, 25, said of the sponsorship. "It's just something I never thought I could do.
"For me to be living this reality right now is a huge honor," he added. "To be the first of my people to do it, it's an even bigger honor."
P-Rod Tried All Sports
As a little league baseball player, Rodríguez Jr. wanted to stand on the mound and fire fastballs like Hall of Fame pitcher Nolan Ryan. He had visions of being like karate legend Bruce Lee, himself throwing chops and kicks in his karate classes.
Guitar lessons made him believe he could be the next Jimi Hendrix, the late iconic guitarist and songwriter. And like every young boy, he mimicked the great Michael Jordan, dreaming of being Like Mike.
But skateboarding was in his blood all along. And it took some time for Paul Rodríguez Sr. to accept what his son wanted to do.
"Early on, when I told him this is what I wanted to become, he did not support me," the skateboarder said. "He just did not believe me…didn't believe skateboarding was something you could do with your life and live off of. So he was just like, 'Okay, son.'"
As the years passed, P-Rod said he was able to show his dad what he could achieve in the skateboarding circuit.
"I started showing that this was something you could make a living off of and do," P-Rod said, adding that his father became so convinced that he now keeps his trophies, boards and magazine covers at his home.
And even though he's the first Latino to be endorsed by a signature sneaker company, it's not all about sneakers and the shirts that help aficionados at the skate parks identify with him. As one of a handful of skaters on the Nike SB line, P-Rod, with Nike's assistance, has been able to reach his dreams and help those who are less fortunate.
He opened, with Nike's assistance, the Paul Rodríguez Skatepark, which opened at Ritchie Valens Park in Pacoima, California.
The elder Rodríguez – whose hasn't come to terms with the fact that his P-Rod won't be a Latino Tiger Woods – is proud that his son is giving back.
"He hasn't lost his morals. His mother did a great job with him," said Rodríguez Sr. "Not only am I so proud as a dad, but it makes me prouder as a Hispanic because, as you can see, he is a good example in these days when we need positive role model for the Hispanic youth."