Fate of OC Boras among coaching decisions facing Rams' Fisher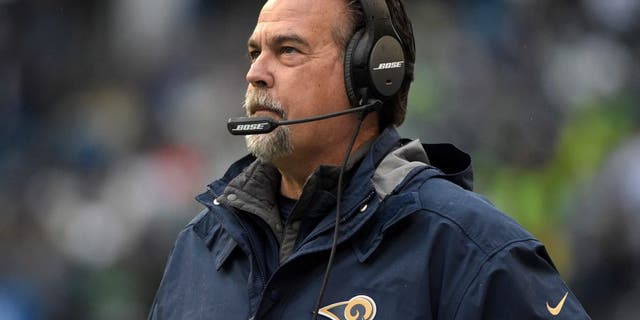 Changes could be coming to the coaching staff of the St. Louis Rams, possibly before the end of the week.
That was among the main points of Rams coach Jeff Fisher's media briefing on Monday, and one of the biggest decisions will be whether to keep Rob Boras as offensive coordinator. Boras was elevated to that position when Frank Cignetti was fired with four games to play in the season.
"I'll be addressing that over the next couple of days, but I have not made a decision with a respect to Rob," Fisher said. "But, Rob certainly is deserving of an opportunity to take this over because I thought he did a really good job," Fisher said.
Nonetheless, St. Louis ranked last in the NFL in total yards (297.6 yards per game) and passing yards (175.3), and Fisher stressed that fixing the offense will be high on the priority list.
"Rob jumped in and took advantage of a very, very difficult situation," Fisher said. "And I thought he handled it really well. I've had a number of players come by my office today saying, 'We like Coach Rob.' "
Fisher said he broached the issue of the franchise's possible relocation in a meeting with the team Monday. St. Louis, San Diego and Oakland all filed papers with the league Monday to move to Los Angeles.
"I've been through this experience before," Fisher said. "We have to take the approach, and with the assumption, that everything's taking place here in St. Louis until we're told otherwise. "I don't have any more information than you do. I've chosen not to ask questions, so I can tell the truth when I'm asked questions."