Fantasy Spin: Crosby inching closer to a return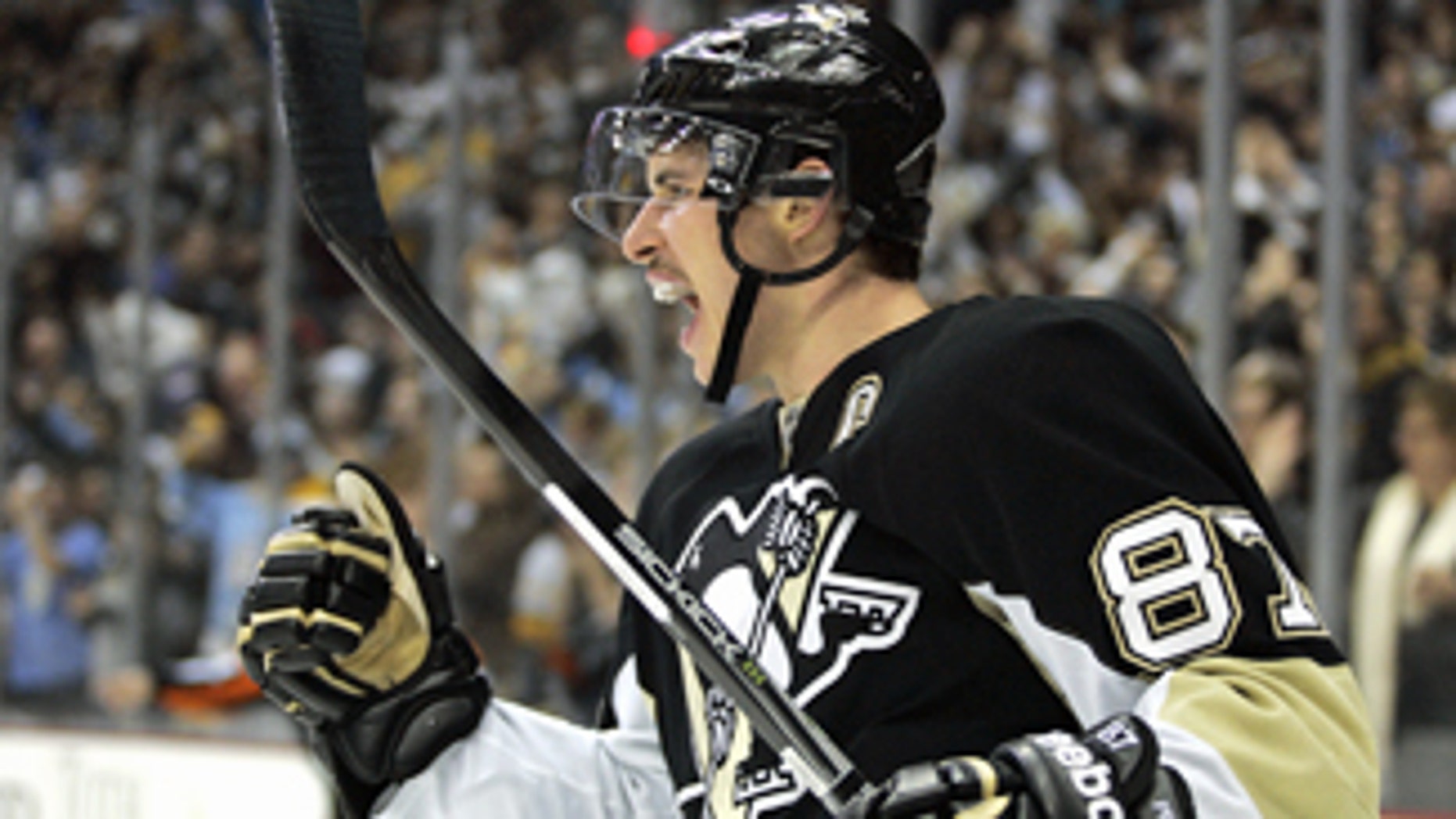 In some good news when it comes to hockey injuries, superstar Sidney Crosby might finally be inching closer to a return to the ice.
The Penguins center, who had been regularly skating on his own of late, has officially been cleared by doctors to skate with his teammates. He will join the squad for their trip to Florida, and while he might not get in a game this week, it's very possible he suits up for the Pens next week.
Crosby hasn't played in a game since Jan. 5 because of a concussion, but has been working out on his own and skating since March 14. This could be potentially huge news for Crosby owners as next week is the final week of the fantasy playoffs. Despite missing nearly half the season, Sid the Kid is still 20th in the NHL in scoring with 66 points in just 41 contests.
Crosby was the top fantasy player in standard Yahoo! Leagues before going down with the injury, and still remains the 41st overall player today. There is not a flaw to be found in his game -- he totalled 32 G, 34 A, a plus-20, 31 PIMs, 19 PPP and 161 SOG in the 41 games prior to the concussion. He may not play at that kind of level right away, but regardless, Crosby should be activated immediately if he's given the green light.
Follow closely to see how the Penguins organization handles the situation, but any time a fantasy owner has the possibility of bringing a star back into their lineup, it has to be looked at as terrific news -- after all, he could single-handily lead you to a fantasy championship.
(During his solo practices, Crosby has been putting on a show, be it with stickhandling or water-bottle popping backhanders.)
In other injury news, Anze Kopitar owners received a devastating blow when the Slovenian star suffered a broken ankle during Saturday's win over the Avalanche. Not only did he break his ankle, but he also tore ligaments that will require surgery and force him to miss the rest of the regular season as well as the playoffs.
This is terrible news for Kopitar owners. Ye was having a stellar season with 25 goals and 73 points in 75 games, as well as an outstanding plus-25 rating. Prior to going down with the injury, Kopitar was the 17th-ranked overall fantasy player in standard Yahoo! Leagues. His owners will have to look elsewhere in the final two weeks, as Kopitar will have no value for the rest of the season with the exception of keeper leagues.
Injured Chicago forward Patrick Sharp is making progress with a left knee injury and could return to the ice as early as this weekend. Sharp missed his fourth straight game Tuesday, but this is encouraging news heading into the final week of fantasy play. With 34 goals and 34 assists in 71 games, fantasy owners have come to rely heavily on the talented forward. Start him as soon as the Blackhawks announce his return.
Contact Matt Cubeta at MCubeta@nhl.com