Fantasy NASCAR: AAA 400 at Dover driver picks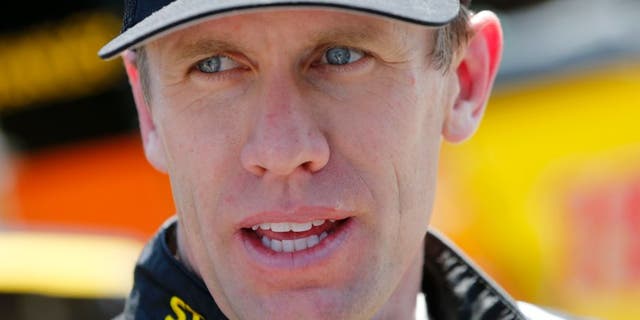 NEWYou can now listen to Fox News articles!
The NASCAR Sprint Cup Series travels to Dover, Delaware this week for the AAA 400 Drive for Autism. The race can be seen Sunday at 1 p.m. ET on Fox Sports 1. Be sure to test your knowledge of NASCAR by competing in Fox Sports Fantasy Auto Racing.
Dover is a high-banked 1-mile concrete track. The cars will run speeds over 120 mph on the short intermediate track. Teams must find the balance to get their cars to dive into the corners and takeoff on the exit. It is a hard track to master, so the drivers with a history of running well at the Monster Mile will be the drivers to beat this week.
The only track on the circuit similar to Dover is Bristol. Bristol is a high-banked half-mile concrete track. It is the only track to compare to Dover because the set-up requirements are similar and teams often use the same car at Dover that they used earlier in the season in Thunder Valley. Carl Edwards dominated the race at Bristol this year and the No. 19 car will be one of the teams to beat Sunday.
2016 Food City 500 at Bristol Results
Driver
Finish Position
Average Running Position
Carl Edwards
1
1.95
Dale Earnhardt Jr.
2
17.97
Kurt Busch
3
10.04
Chase Elliott
4
16.30
Trevor Bayne
5
14.59
Matt Dibenedetto
6
20.50
Kevin Harvick
7
3.9
Clint Bowyer
8
26.08
Ryan Newman
9
14.23
Joey Logano
10
16.67
Jimmie Johnson won the spring race at Dover in 2015. It was the 10th trip to Victory Lane for the No. 48 car. The fall race was dominated by Kevin Harvick. He led 355 of the 400 laps on his way to the win. Aric Almirola also ran very well at the track last year. He finished both races in the top five. All three of these drivers will be good picks for your Fox Sports Fantasy Auto Racing team this week.
Here are the results from the two races at Dover International Speedway in 2015:
2015 FedEd 400 at Dover Results
Jimmie Johnson
Kevin Harvick
Kyle Larson
Kasey Kahne
Aric Almirola
2015 AAA 400 at Dover Results
Kevin Harvick
Kyle Busch
Dale Earnhardt Jr.
Jamie McMurray
Aric Almirola
Both race winners in 2015 at Dover started outside the top 10 (Jimmie Johnson started 14th and Kevin Harvick started 15th). It is possible for a driver to win the race from deeper in the field, but pit road is one of the trickiest to get on and off of so drivers who qualify well will be able to select the premium pit spots.
Selecting drivers who start deeper in the field will be important this week because of the scoring system for Fox Sports Fantasy Auto Racing. Drivers who improve their position in the race earn more bonus points than the drivers who lead the most laps. Fantasy teams should select the top drivers who qualify inside the top 10 and pair them with three drivers starting deeper in the field.
Pick to Win
Kevin Harvick ($13,700) is quickly becoming the master of the Monster Mile. Last year he finished both races in the top two and led 446 laps. His 149.7 driver rating in the fall race at Dover was the highest rating by a driver in any race last season. Harvick is the safest pick to go to Victory Lane Sunday.
Contenders
Jimmie Johnson ($12,200) is always the driver to beat whenever the series travels to Dover. He is good at every track, but the Monster Mile is his best. Johnson has 10 wins and finished 20 of his 28 starts at the track in the top 10. He has won three of the last five races at the track and the No. 48 car is almost a lock for a top-five finish this week.
Kyle Busch ($13,400) will have momentum this week after winning the race at Kansas. The victory is his third win of the season and I would not be surprised if the No. 18 car was in Victory Lane Sunday. Busch missed the spring race at Dover last year, but ran great in the fall. He qualified 13th, led 19 laps and finished second. I expect similar results from Busch in the AAA 400 Drive for Autism.
Matt Kenseth ($9,100) is slowly starting to turn around his rough start to the 2016 season. He finished the last two non-restrictor plate races in the top 10 (Kenseth finished seventh at Richmond and fourth at Kansas). He knows his way around the Monster Mile. Kenseth has finished four of the last five races at the track in the top 10. The No. 20 car should be up front this week.
Martin Truex Jr. ($9,100) dominated the race at Kansas but came up short on getting to Victory Lane. The No. 78 team has been running well lately and I expect that to continue at Dover. Truex has the fourth-best average running position in the last five non-restrictor plate races. He also has the second-best average finishing position in the last four races at Dover. Truex is a safe pick for fantasy teams Sunday.
Value Picks
Kyle Larson ($8,100) has run well at Dover in his career. He has a series-best average finishing position and the ninth-best driver rating in the last four races at the track. Last year Larson finished both races in the top six. Expect the No. 42 car to finish in the top 10 again this week.
Chase Elliott ($7,700) is running too well this season to be priced under $8,000. He has finished seven of his 11 races this season in the top 10. His best finish of the season (fourth) came at Bristol. Elliott has never competed in a Sprint Cup Series race at Dover, but he has finished all four of his Xfinity Series races at the track in the top 10. Expect the No. 24 car to add another top-10 finish to their rookie resume.
Tony Stewart ($6,900) has been running well since returning from his injury. I am not ready to say the old Smoke is back in the car yet, but he finished 19th at Richmond and 12th at Kansas. Those results are respectable for a driver priced under $7,000. Stewart needs a win to make the Chase and his last win came at Dover in 2013.
Matt Dibenedetto ($5,000) has a chance to be a great sleeper picks for fantasy teams. There is little risk in using Dibenedetto this week since he has the minimum price. The No. 83 team has run well on the shorter tracks this season and he could have a solid run Sunday. Dibenedetto qualified 30th and finished sixth at Bristol. He scored 59 points in the Fox Sports Fantasy Auto Racing game. He is worth a gamble this week to see if he can repeat his Bristol performance.
Here are my picks for the AAA 400 for Fox Sports Fantasy Auto Racing:
Driver 1: Kevin Harvick $13,700
Driver 2: Jimmie Johnson $12,200
Driver 3: Matt Kenseth $9,100
Driver 4: Kyle Larson $8,100
Driver 5: Tony Stewart $6,900
FOX Fantasy Auto Resources
And don't forget - prizes are on the line each race of the fantasy season! First, second and third place each win a prize. Plus, each race builds your point total for larger segment and season prizes.
*Stats from Driveraverages.com and career stats from Racing-Reference.Info...
If you need any further advice with your team or want to see my updated picks after Happy Hour practice, look for me on Twitter (@MrFantasyNASCAR) or LIKE my Fantasy NASCAR Tips Page on Facebook.