Fantasy Baseball News: Trevor Story vs. Pirates, Reds Eugenio Suarez fast start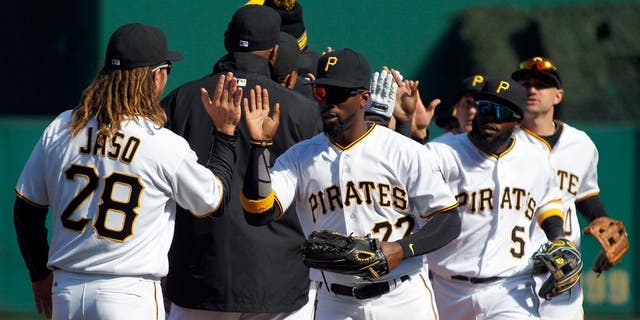 We all know Trevor Story had a monster first week of the season with seven homers in six games. The Rockies shortstop actually has as many home runs as the bottom four teams combined. The Pirates, Mets, Marlins and Angels have combined for seven long balls over the past week.
Fun fact: Pittsburgh banged out 17 more hits against the Tigers today (April 11), but none of them left the park. So, they are stuck on two homers for the season.
Gerrit Cole was unable to enjoy a full spring training due to a rib injury. So, we aren't completely shocked his first regular start was a little bumpy. His 100 pitches against the Reds couldn't get him through five innings pitched. He allowed three earned runs on five hits and three walks. Cole will bounce back to his normal self as long as the rib (or any other) injury doesn't return.
Not-your-typical leadoff hitter, John Jaso, worked out pretty well in the first week. He collected two multi-hit games against the Reds over the weekend. His OBP sits at .370 with three runs scored in 27 plate appearances.
More NL Central fantasy news to come ...