Fans with Charger tattoos have place to go if the team relocates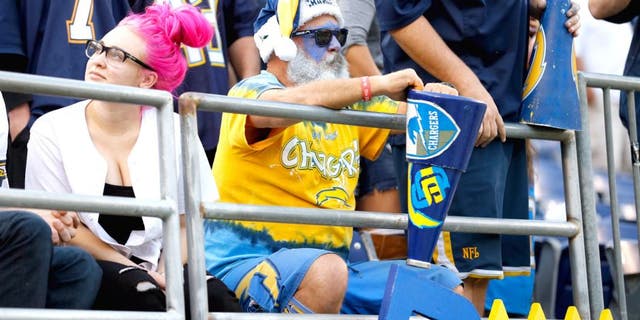 There are loyal fans, and then there are those who go so far as to wear their love for teams on their sleeves, and other parts of the body.
One tattoo parlor in North San Diego is offering some solace for Charger faithful with team if the franchise moves to Los Angeles.
The San Diego Union Tribune reports that Finest Tattoo & Art Company will offer free Chargers tattoo removal.
Per the Union Tribune:
The paper also reached out to Tattoo Laser Removal Clinic, which, of course, removes body art for those who have regrets.
The Chargers' tattoos apparently present a special challenge says Michael Speaker, manager of the clinic.
And, there is another business, Propaganda Tattoo, which is offering a Charger-themed price for its removal service.
The price for one's first treatment, if the tattoo size fits inside a business card would be $21. That would be paying homage to the great running back LaDainian Tomlinson, who wore the number.
The team and its faithful are in a holding pattern. However, if the Chargers move, business is going to be picking up.