Fans weigh in: Jimmie Johnson is the best driver of all-time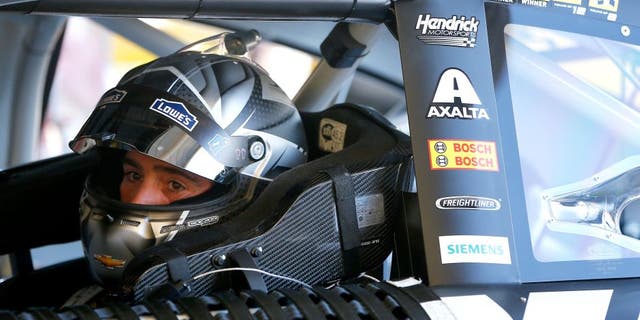 NEWYou can now listen to Fox News articles!
On Tuesday, we asked fans where Jimmie Johnson ranks among the greatest NASCAR drivers of all-time, specifically Richard Petty and Dale Earnhardt.
Well, the results are in, and fans who participated think Johnson has already established himself as the best driver of all-time, regardless of whether or not he wins a record-tying seventh Sprint Cup Series championship at Homestead-Miami Speedway.
Forty percent of fans who took the poll feel he is the greatest driver ever, while 19 percent thought there couldn't be a comparison because Johnson, Petty and Earnhardt raced in different eras of the sport.
Another 19 percent felt they needed to wait until Johnson's Cup career comes to an end before making a decision, while 13 percent feel he is one of the greats but will never surpass Petty and Earnhardt.
Nine percent would rank him as the best ever if he can win the championship this weekend.
Johnson will have some fierce competition from Carl Edwards, Joey Logano and Kyle Busch, but he has all the potential to tie "The King" and "The Intimidator" on Sunday in South Florida.