Fans weigh in: JGR, Stewart Talladega strategy 'flat-out stunk'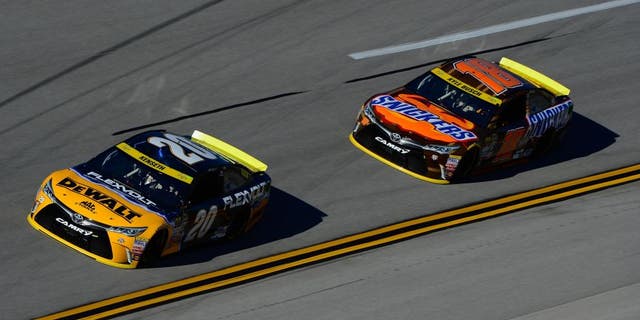 We asked, and you, the race fans, answered in resounding fashion.
In the latest 24-hour FOXSports.com poll, the question posed was: "What did you think of the strategy to lay back at Talladega that was employed by Joe Gibbs Racing and Tony Stewart?"
It was in reference to the fact that three of the four drivers in the Joe Gibbs Racing stable -- defending Sprint Cup champion Kyle Busch, Matt Kenseth and Carl Edwards -- laid back in the field during last Sunday's Chase elimination race at Talladega Superspeedway. All three entered the Hellmann's 500 with comfortable cushions in the Chase points standings and basically just needed to stay out of trouble to advance to the Round of 8 in NASCAR's playoffs.
Tony Stewart also laid back, admitting over his team radio that he wanted to stay out of harm's way and avoid the big wreck that he was sure would come, but didn't. Stewart already was eliminated from the Chase at the time.
With more than 11,000 readers checking it out, 49 percent of the votes cast said of the strategy, "It flat-out stunk."
Thirty percent of the voters said it was "understandable given the current Chase format."
Eleven percent said the strategy was "brilliant" and 10 percent said "JGR, Tony can do whatever they want."