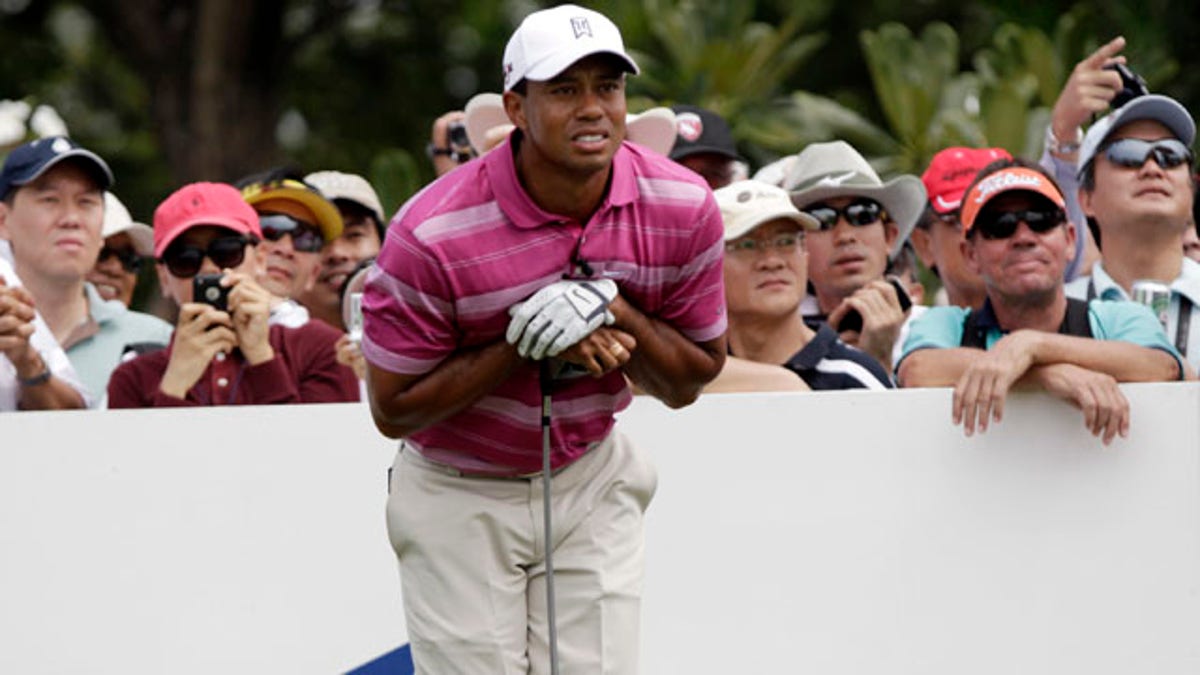 Fans who jeer Tiger Woods for his bedroom indiscretions at this week's Australian Masters will be tossed from the course, the Herald Sun reported Tuesday.
Hecklers of the American superstar will reportedly receive one warning before being asked to leave the Victoria Golf Club.
Woods is on hand in Melbourne to defend his 2009 title-winning performance in which he shot 14-under-par at Kingston Heath Golf Club.
The 34-year-old golfer is looking to reclaim his recently lost No. 1 world ranking with a second consecutive title at the event that preceded his highly publicized extramarital affairs scandal.
Woods was photographed last November during the Australian event with New York hostess Rachel Uchitel, just weeks ahead of the SUV accident at his Florida home that set off the media firestorm.
Meanwhile, opposition lawmakers in the state of Victoria said they opposed taxpayer's money being used for Woods' appearance fee, in the lead up to the state election later this month.
A Herald Sun poll showed more than 70 percent of respondents did not support Woods' being paid for with public money. Woods is believed to be receiving about $1.52 million from taxpayers -- about half of his appearance fee.
If opposition parties win power and stop the fee payments, this could mean Woods will not attend future games.