Fan who helped find Tom Brady's missing Super Bowl jerseys gets front-row seats to Patriots' season opener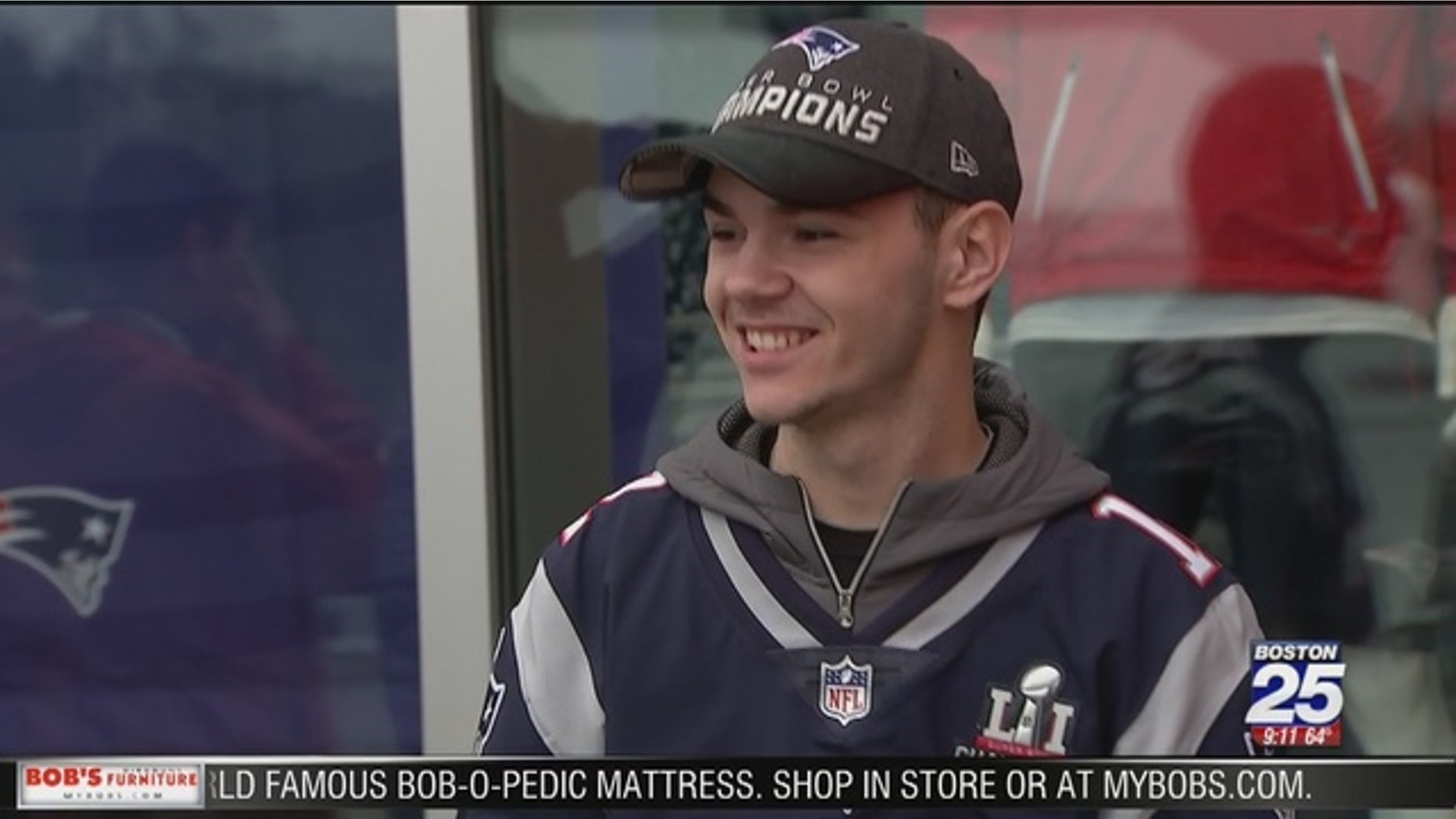 A 19-year-old sports memorabilia collector who helped find Tom Brady's missing Super Bowl jerseys is getting quite the big reward.
Patriots' owner Robert Kraft awarded Dylan Wagner with front row seats to the team's season opener Thursday.
Brady's 2017 jersey disappeared from the Patriots' locker room after the team's win over the Atlanta Falcons in February, touching off an investigation stretching from Boston to the Mexican border.
Mexican authorities searched the property of tabloid journalist Martin Mauricio Ortega, where they found the jersey, along with a Brady jersey that disappeared after the 2015 Super Bowl. A Denver Broncos helmet also was found.
The jerseys worn by the star quarterback with five rings were returned to Gillette Stadium in March.
TOM BRADY'S 2017 SUPER BOWL JERSEY FOUND
The Daily News reported that Wagner had sold Ortega a jersey. During their exchange, Wagner noticed Ortega had a Brady jersey from the Super Bowl for the 2014 season. When Wagner heard about Brady's missing jerseys, he sent the tip to the FBI.
Kraft surprised the mega fan from Washington State with two front row club seats to Thursday's home opener, two pregame field passes, a pair of RKK's shoes and a Tom Brady autographed jersey, Fox 25 Boston reported.
"I just want to say thanks to you guys. I appreciate it and you're making a fan's dream come true," Wagner told Fox 25 Boston.
The Associated Press contributed to this report.