Fan spots Noah Syndergaard showing family around town before huge World Series start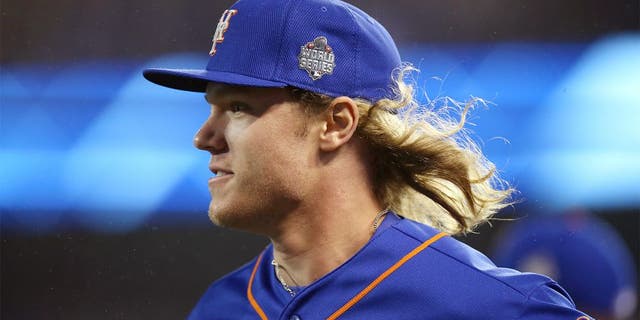 NEWYou can now listen to Fox News articles!
Before the most critical start of his young career, you'd figure New York Mets starting pitcher Noah Syndergaard might be hunkered down in front of a book or TV, meditating, maybe sleeping in or pacing his apartment.

Not exactly. A New York Mets fan posted to Reddit a selfie he says he snapped on the street in the Flatiron district of Manhattan around 1 p.m. Friday. According to the fan, Syndergaard was showing some family members around who were taking photos of the Empire State Building:
View post on imgur.com
So roughly seven hours before taking the bump in a massively important game for the Mets, down 2-0 to the Kansas City Royals, the 23-year-old Texas native was basically serving as a tour guide.
Based on the photo, he looks cool as a cucumber and that bodes well for him later.

"I feel like being able to watch the past two games has really helped me out and helped me devise a game plan," Syndergaard said.
Stay tuned. Game 3 starts Friday night on FOX at 8:07 p.m. ET.