Fan finds unique way to show support for beloved Redskins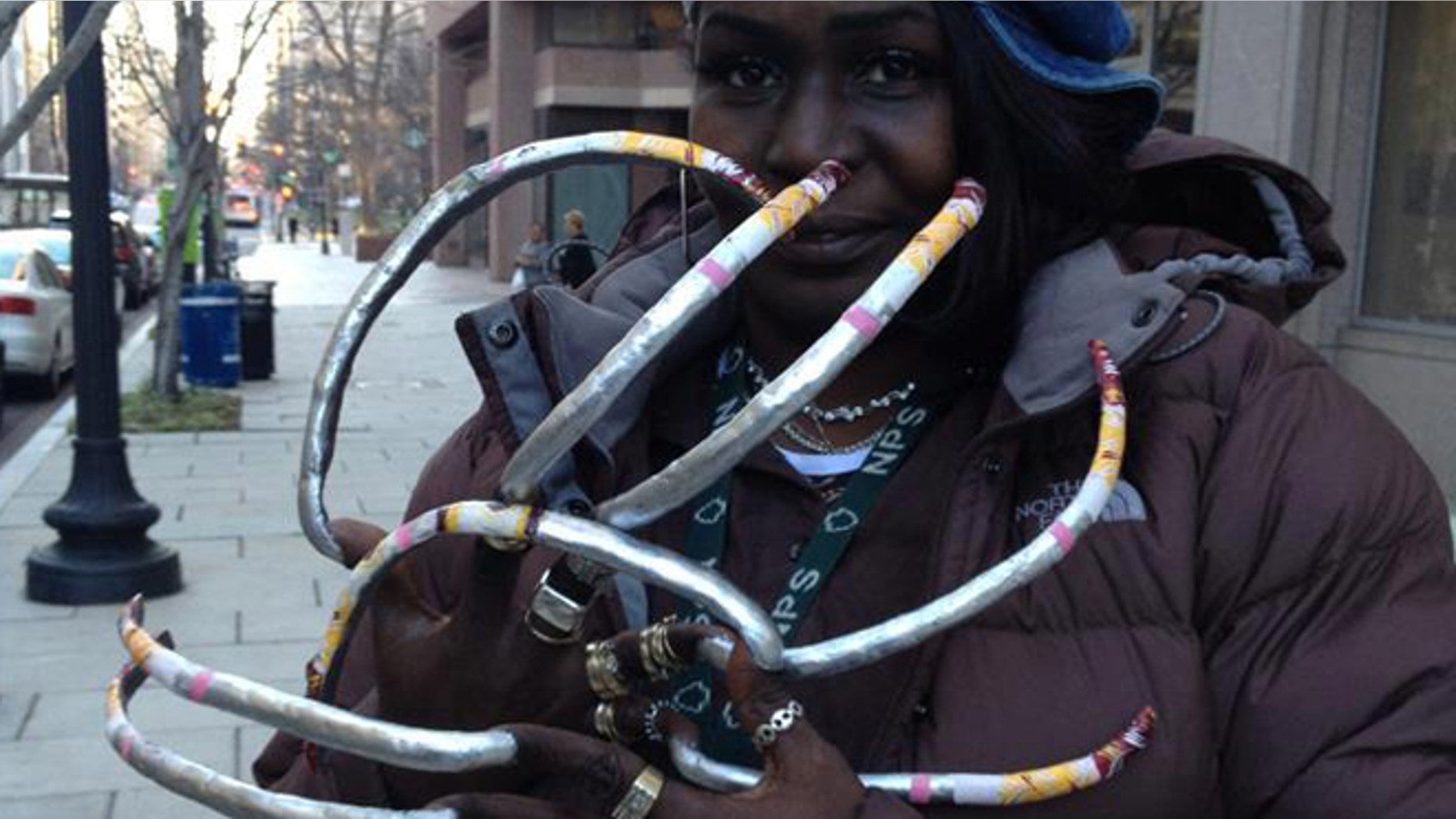 A Washington Redskins fan has found a unique way to show support for her favorite team this weekend.
Pepper Cox has painted her 9-inch fingernails in the team's colors, MyFoxDC.com reports.
DC Breaking Local News Weather Sports FOX 5 WTTG
If the Washington D.C. native's fingernails were all lined up, that would be more than eight feet worth of support.
"Altogether 97 inches," Cox, who works in IT for the federal government, told MyFoxDC.com.
Cox also has some advice for her favorite player, Redskins quarterback Robert Griffin III.
"Relax. Take it all in. Smell it – because NFL means 'not for long,'" she would tell RGIII, who was a young teen when she started growing her nails out eleven years ago.
Cox says she is able to type with her knuckles, and even crochets, but there is one thing she can't do: "Fold socks."