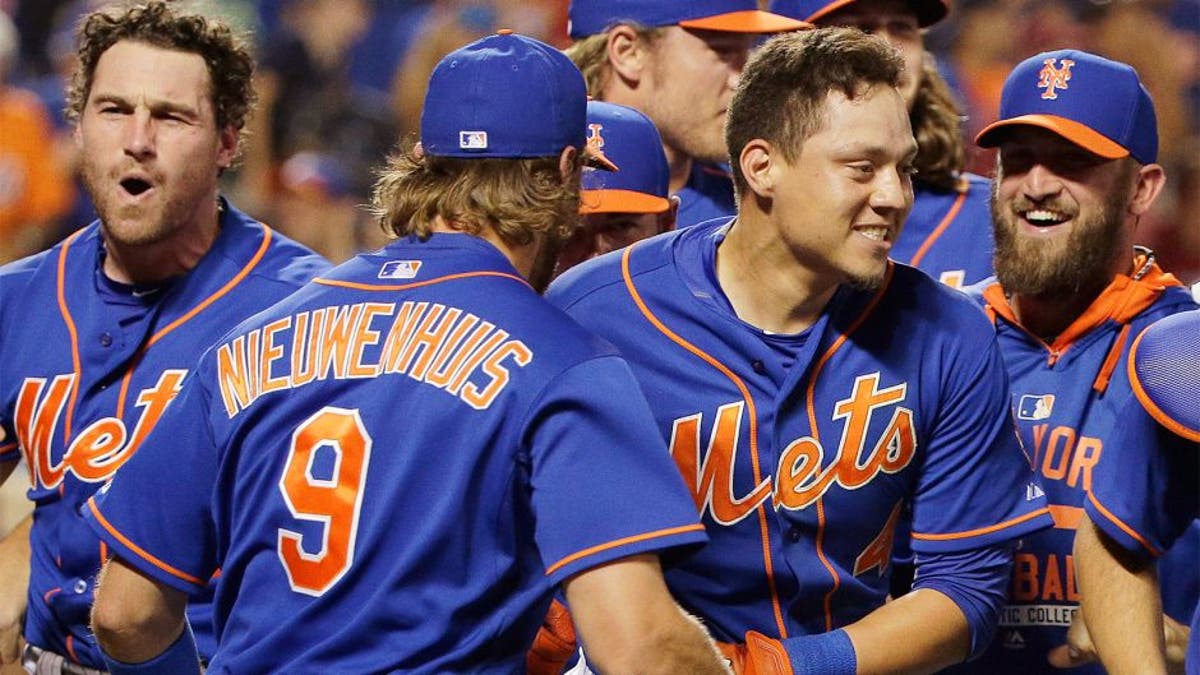 NEW YORK
New fan favorite Wilmer Flores hit a leadoff homer in the 12th inning to give the New York Mets a 2-1 victory over the Washington Nationals on Friday night in the opener of a pivotal series between the top teams in the NL East.
Two nights after endearing himself to Mets rooters when they saw him wiping tears away at shortstop after he thought he'd been traded, Flores received four standing ovations on an invigorating day for New York.
Just a few minutes before the 4 p.m. trade deadline, the Mets gave their meager offense a major boost by obtaining slugger Yoenis Cespedes from Detroit for two minor league pitchers.
Hours later, Flores drove in both Mets runs and made a spectacular defensive play at second base to back Matt Harvey.