Fan asks A's to honor fallen Bay Area policeman Scott Lunger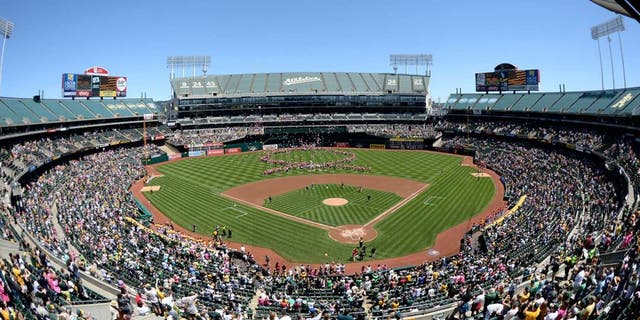 NEWYou can now listen to Fox News articles!
Earlier this week, Hayward Police Department officer Scott Lunger was shot and killed during an otherwise routine traffic stop in the early hours of Wednesday morning.
Lunger's death on the job, the first for Hayward PD in 28 years according to the Mercury News, has made waves around the Bay Area since it took place.
One Oakland Athletics fan reached out to the club about honoring Lunger at a future game, since she says he was a devoted A's fan. Here's her Twitter post, with photographs of Lunger and his two daughters:
Here's hoping the message reaches the A's and they can do something to remember Officer Scott Lunger.
(h/t Twitter, San Jose Mercury News)