Familiar road for Rams' Keenum: Facing Ravens off lengthy layoff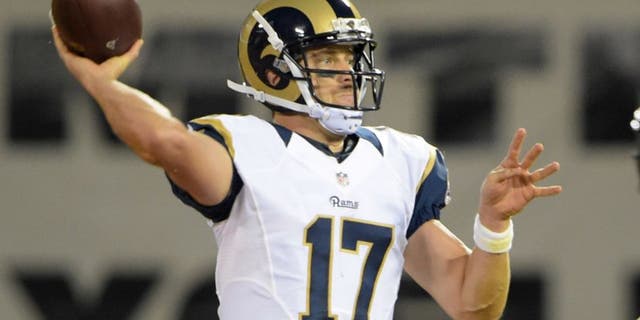 Case Keenum went a year between starts before beating the Baltimore Ravens last season. Kirby Lee USA TODAY Sports
Case Keenum will be in an eerily similar situation when he makes his first start for the St. Louis Rams on Sunday against the Baltimore Ravens.
Rams coach Jeff Fisher turned to Keenum after benching starting quarterback Nick Foles on Monday. It will be Keenum's first start since last December as a member of the Houston Texans.
The challenge should be considerably less daunting than what Keenum faced 11 months ago. With their top three quarterbacks hurt, the Texans signed Keenum off the practice squad of the Rams and thrust him into their starting lineup six days later against the Ravens.
The stakes were pretty high, particularly for a quarterback who had not appeared in a game in 371 days and was 0-8 as a starter. Houston needed to beat Baltimore to keep its slim playoff hopes alive.
Keenum delivered in a near-impossible situation, finishing 20-of-42 for 185 yards and an interception to earn his first career victory and lofty praise from Ravens coach John Harbaugh.
"Kid played great," Harbaugh said after that game. "Keenum came in, and it's pretty amazing what he did as far as handling the offense."