Falcons owner 'pissed off' Patriots had 283 diamonds put in Super Bowl ring, reference to blown lead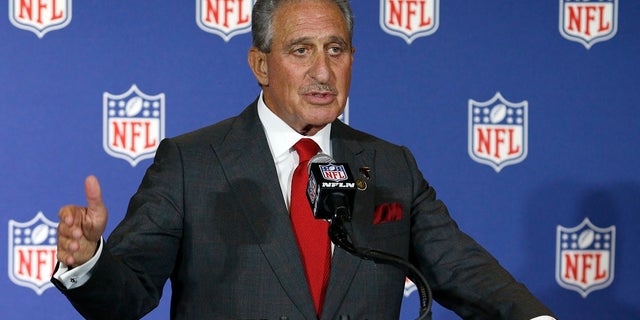 NEWYou can now listen to Fox News articles!
The owner of the Atlanta Falcons said he was "pissed off" the New England Patriots had put 283 diamonds on their Super Bowl LI ring – a tongue-in-cheek reference to the team's 28-3 blown lead.
Falcons owner Arthur Blank told The New York Times he met with Patriots owner Robert Kraft before the start of the 2017-18 season for dinner and let him know how he felt about the Super Bowl ring that could have been his.
"I said to Robert, 'You didn't have to do the 28-3 in the ring,'" Blank recalled. "It kind of pissed me off."
MARINE CORPS' FIRST SUPER BOWL AD IN 30 YEARS TARGETS 'CORD CUTTERS'
The Falcons met the Patriots in last year's Super Bowl game. The Falcons were leading the game 28-3 until the fourth quarter when quarterback Tom Brady led the Patriots to a stunning comeback.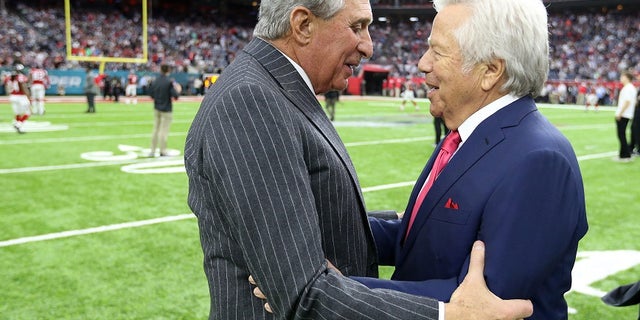 The Falcons went on to lose 34-28 and the Patriots received their fifth Super Bowl title with Brady at the helm.
After the revelation, Blank told ESPN that it was "old history" between the two teams.
"That was a year old. I don't even know where that came from," Blank said. "Robert's my closest friend as an owner. We compete. We work very closely together. I love Robert; he loves me. We're great partners.
SUPER BOWL FAN EVENT IN MINNEAPOLIS REPLACES SECURITY FIRM: REPORT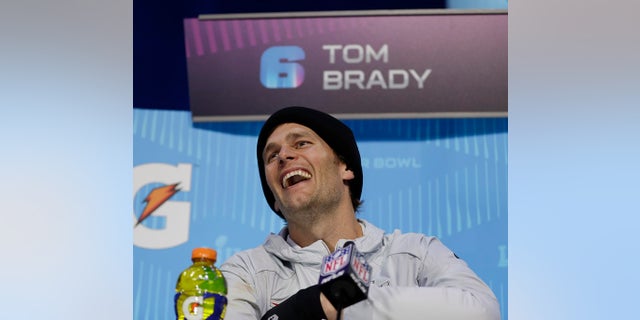 "I didn't like that [ring choice] particularly, but I talked to him about it a year ago. It's like old history right now. I'm not sure why it was brought up now," he said.
Blank said the team did not want to seek revenge against the Patriots but felt the Falcons were "close to winning a title."
On Sunday, the Patriots will meet the Philadelphia Eagles in Super Bowl LII in Minneapolis. The Patriots are seeking back-to-back Super Bowl titles.