Falcao makes hairstylist travel over 200 miles to dry his hair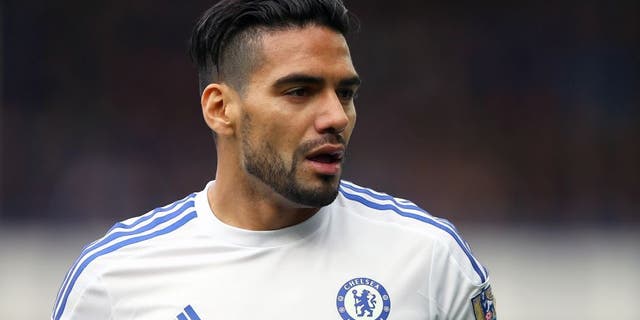 Finding the right hairstylist can be an arduous process. Sticking to a routine is equally as challenging. If anyone understands this, it's Radamel Falcao.
The Colombian forward, on loan with Premier League giants Chelsea from Monaco this season, ordered Manchester-based hairstylist Ed Mascarenhas to visit his swanky London home for an "emergency" hair appointment.
Introduced by ex-Manchester United great Cristiano Ronaldo, Mascarenhas famously chopped off Falcao's long locks during the striker's loan stint with the Red Devils last year and gladly obliged to his client's outrageous demands by administering a two-hour Brazilian blow dry in-home treatment.
Falcao's trusty hairstylist told The Sun:
"I was more than happy to help Radamel out with his emergency. He does love the Brazilian blow dry treatment that we offer. The treatment is revolutionary. It smooths and sleeks the hair giving the client manageable hair that takes very little styling. It took around two hours to do but the results will last him a couple of months."
For those unfamiliar with the "revolutionary" treatment, a Brazilian blow dry combats hair damage by smoothing and coating damaged hair with natural sources of Keratin. The long process can be watched below:

No wonder why El Tigre is a big fan.

H/T The Sun