Facing a deadline dilemma, team president says 'Yankees have never been quitters'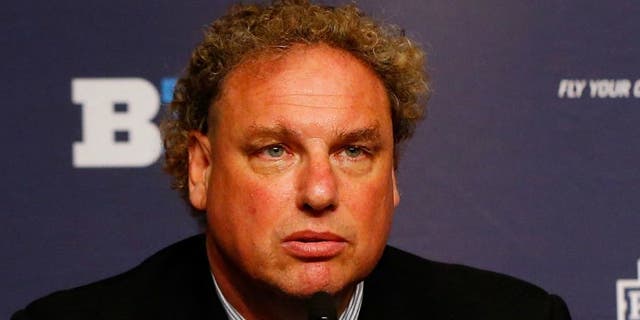 NEWYou can now listen to Fox News articles!
Are the New York Yankees going to buy or sell as the nonwaiver trade deadline nears?
At 44-44, the Yankees are 7.5 games behind the AL East-leading Baltimore Orioles and 5.5 games back in the race for the second AL wild card.
Having made the postseason only once since 2013 -- the franchise's worst stretch since pre-1995 --€" can the front office afford to throw in the towel? Conversely, is it realistic to bank on a second-half turnaround?
According to FOX MLB Insider Ken Rosenthal, no decision has been made:
If New York does decide to pull the plug on the 2016 season, relievers Aroldis Chapman and Andrew Miller are expected to be among the most coveted players available.
The good news: The Yankees have an extra day to decide this year because the deadline has been pushed back from July 31 to Aug. 1.